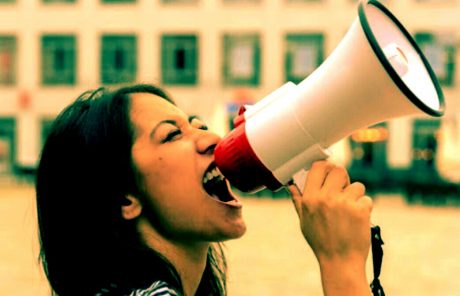 It has become quite obvious (but not to some "thought leaders") by now that the Filipino public holds Philippine President Rodrigo Duterte to standards different to what mainstream media and the cliques of "socially-aware" liberals put up. Despite months of harping about "human rights", "civil liberties", and all the other trendy stuff Liberals love, hardly a dent has been made on Duterte's ability to push through many of his convention-shattering initiatives.
The trouble with mainstream media is that they still haven't learned that their golden age of talking at their audience has long gone. This is the age when talking with one's audience is the order of the day thanks to Internet technologies such as social media.
The same disconnect can seemingly be observed nowadays in the United States as its coastal liberals start to come to terms with what the leadership of their new president Donald Trump means to their way of life. Mainstream media there have also been busy fielding stories about the latest "thought leader" who has "bravely" spoken up against Trump's "Muslim ban" (among other supposedly "heinous" initiatives). Big names such as Elon Musk, Jeff Bezos, and Mark Zuckerberg have been quoted. Earlier, during that Women's March thing, it was aged celebrity Madonna's profanity-laced words that stood out and "went viral" despite other more coherent and more intelligent speakers airing their ideas during that protest event. Celebrity, indeed. Mainstream media has certain old habits that die hard. Lapping up celebrity is one of those habits.
Less known but just as big a target as celebrity entrepeneurs and performers are auto industry CEOs. Many of them kept notably silent for several days following Trump's "Muslim ban" announcement. Unfortunately silence-shaming is the outrage fad at the moment with mainstream media keeping score — ensuring that readership is kept informed of the who's-who via a running tally of CEOs who (1) remain silent and (2) have spoken out.
Thing is, we are hearing a lot from these big voices amplified by corporate-funded bullhorns. But what about the lot who are neither big, rich, celebrated, nor have access to those bullhorns?
Perhaps we are seeing, yet again, the same mistake being committed today that cost the Democrats — and the Philippines' own Liberal Party — the elections last year. Liberals continue to remain comfy in the notion of their self-appointed righteousness and the self-delusion that theirs is the popular ideology. True, maybe. Then again, maybe not. Meanwhile, those silent sectors of society go about their day-to-day business, very likely unaffected.
One man's outrage may be another's don-t-give-a-shit.
Different location, different situation, and so, different standards.
Because mainstream media control what content hits our screens, they get to determine what the standards are. That's fine, as long as they also mainatain a running reality check on whether or not those standards remain relevant to the average schmoe.
benign0 is the Webmaster of GetRealPhilippines.com.