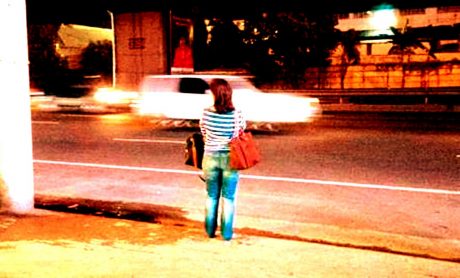 Can we really blame Filipinos' addiction to "fake news"? For that matter, are Filipinos really in any position to pontificate on the subtle differences between the art of producing "fake news" and the art of producing good fiction?
We are, after all, talking about a people who see no difference between the persona that actor Bong Revilla takes when he plays those agimat-wielding superhero characters in Tagalog movies and Bong Revilla taking his seat as a Philippine Senator in Congress. Filipinos could not tell that Lito Lapid the action star on film is not much of an action man in public service, or that being hapless heroes' widows of yore does not necessarily translate to leadership chops.
There is also the fiction Filipinos embrace that one president or another sitting in Malacanang actually matters to their day-to-day personal lives. The current fiction raging at the moment is that the Philippine police has become a crooked armed force under the watch of Philippine President Rodrigo Duterte and his man in the force Philippine National Police (PNP) Chief Ronald "Bato" dela Rosa. This is, of course, not true (ergo the fiction Filipinos today hopelessly confuse with reality). The criminality of the Philippine police is, in reality, a decades-long tradition transcending many presidencies. As recently as the administration of former President Benigno Simeon 'BS' Aquino III, monumental crimes had been perpetrated not just by individual Filipino police officers but by entire precincts.
Indeed, the Philippine police joins Congress (the "biggest criminal syndicate" in the land) in competing with traditional organised crime groups in the Philippines.
The problem with Filipinos is that their small minds are hopelessly imprisoned by the petty partisanism within which they habitually frame their quaint arguments. Take this whole "fake news" versus literary fiction "debate". The fact is, "fake news" is as old as the print industry itself and, as such, ultimately cannot be categorically set apart from fiction. The Internet is just the latest technology used to propagate various narratives. The whole idea that the Aquinos and Cojuangcos own the 1986 EDSA "revolution", for example, is an epic tale that infested the Filipino memetic pool for decades. Its authors, even back then, used fake news as a tool for its effective propagation. For that matter, perhaps now is also an opportune time to think about whether the idea that there was a "revolution" back in 1986 to begin with is even true — or whether this idea was, itself, an outcome of an astoundingly successful "fake news" campaign spanning the 1980s and 1990s.
Rather than taking partisan sides in this whole moronic "debate" about who (or which government) corrupted the police or, for that matter, whether "fake news" is the same as literary fiction or not, Filipinos should, instead, sharpen their thinking faculties. People who are able to step back and really think things through will soon realise that the battle raging today is not between Dutertards and Yellowtards — or even the oligarchs and the masa. The real battle is between Filipinos who think and Filipinos who merely believe.
Seen in that light, it becomes obvious that no one president can save the Philippines. Only a collective will to step up to modern human-level intelligence will save the Filipino.
benign0 is the Webmaster of GetRealPhilippines.com.