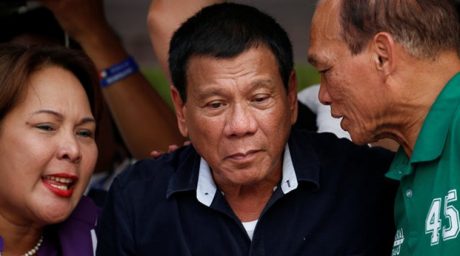 What amuses many about Einstein's theory of relativity is the hypothetical Twin Paradox experiment. Imagine identical twin brothers: one stays on earth while the other rides a space ship that travels close to the speed of light. After many years the ship comes back to earth, and to everyone's surprise, the brother who comes out from the ship appears much younger than the one who stayed on earth (talk about an anti-aging solution). This illustration has been used to show that time can run relatively faster for one person than for another depending on which "inertial frame" he resides in.
We all have 24 hours in a day and 7 days in a week, but why is it that some people can accomplish more in their short life than others? Just look at Steve Jobs, Bill Gates and Elon Musk; then compare their achievements with that of a typical Filipino. Notice too that many nations around us like Singapore, Taiwan and Korea can realize first-world status much faster than the Philippines. It is as if our country has been caught in a twin paradox experiment relative to its advancing neighbors all these 30 years of Yellow rule.
1 Month under Digong: Far Better than 6 Years under Noynoy
In just roughly a month since assuming office on June 30, 2016, President Rody Duterte has brought about more positive change towards development and progress in our country than all six years of Noynoy's damaging and destructive rule combined. Just to name a few:
The halting of drug syndicate operations through a massive war on drugs
The relieving of tension with various rebel groups through peace initiatives
The healing of relations with China by sending peace envoys
Groundwork on Charter Change towards a shift away from Manila-centric rule/development
We are also seeing all sorts of good news in the form of new laws being crafted and new policies about to be implemented, such as:
Freedom of Information for anti-corruption and transparency in government
Progress in Train System Expansion
In particular, let's highlight a particular case of how a roadblock to a very important project for train system expansion in Metro Manila that had been stalled for years under Noynoy's administration was suddenly resolved under the hands of Duterte's Midas-touch team.
GMA News article: COMMON SENSE SOLUTION – Tugade: LRT-MRT common station to be built between SM North, Trinoma
Transportation Secretary Arthur Tugade on Wednesday revealed the new administration's "common sense" solution to the dispute over the location of the common station for the Light Rail Transit (LRT) and Metro Rail Transit (MRT) in Quezon City.

Tugade said that instead of deciding on which mall, SM North and Trinoma, to connect the common station, they have decided to build it right between SM North and Trinoma.
This extension of our train system (MM to Bulacan) had been suspended for years under Noynoy's equally incompetent appointee (Joseph Abaya), but in just a month's time Digong's point person for the job (Arthur Tugade) was able to resolve the conflicts of interest that held back progress all this time.
GMA News further reports:
Upon questioning by Sen. Ralph Recto on where the common station would be built, Tugade said: "In between… para wala nang maglalakad na [pasahero]."

"Ang importante lang na kung sana iyong nakaraan, ang stakeholders nakakasuhan at nag-aaway. [Ngayon] nagkasundo na sila na sa lugar na iyon ilalagay ang common station," he added.

Transportation Undersecretary for Rails and Toll Roads Noel Kintanar stressed that the convenience of commuters was their primary consideration in deciding where to construct the common station.

"Diyan ako hanga kay Sec. Tugade. Karamihan naman kasi common sense solution," Recto remarked during the hearing.
A No-Nonsense Administration
The kind of management and decision-making that Duterte and his appointees exhibits reminds us of the type of wisdom King Solomon showcased when he came up with a compromise deal between two mothers arguing over a baby: cut the baby in half.
At the end of the day, it all just boils down to one thing that spells the difference between the past and present administrations: Common Sense. Things move a lot faster if simple common sense is applied. Finally, Filipinos can breathe a sigh of relief that at last we will be in good hands for the next months and years to come, with the expectation of seeing progress achieved in months for what used to take years.
However, with the widely known propensity of Filipinos to move 2 steps forward only to take 1 step back, will we ever learn to NOT VOTE BACK incompetent people like those from the Yellow Camp after Digong steps down? Let's see if the Pinoy's newfound battle cry "Never Again to Incompetence" will stand the test of time.
Zealous revolutionary advocate of bringing back common sense for the common good in a land of dysfunctional and delusional zombies.