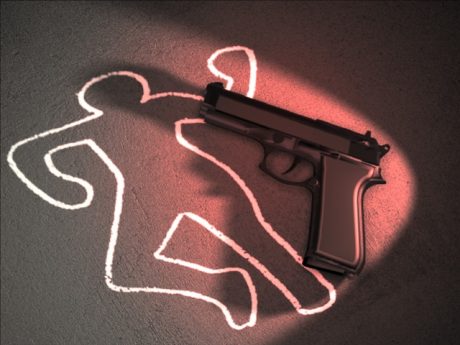 Are you crazy or just plain stupid?
According to educator and philosopher, Paul J. Glenn (1933), some of the notable errors in thinking are "the careless acceptance of common and uncriticized opinions; prejudice; and inordinate predominance of personal preference".1 This happens when a false is judged to be true and the true is judged to be false. Crazy and stupid!
When tough-talking Rodrigo Duterte won the presidency in the last May 9, 2016 elections, he became the presumptive president and later on the president-elect. By June 30, 2016, he will take his oath of office. Duterte's day 1 as President of the Republic of the Philippines starts on July 1, 2016. Legally, Noynoy Aquino is our President until June 30, 2016.
So why are some people implicitly blaming Duterte for what the policemen and law enforcers are doing relative to the alleged unlawful killings of criminals especially drug lords and drug pushers? What Duterte says is still unofficial until he becomes the President. He still cannot give an executive order. Maybe most people believe that the incoming President already has the power to act as President. This is crazy and stupid!
What about Davao?
Well, it may be argued that Rodrigo Duterte is still the Mayor of Davao, so anything that happens in Davao is his responsibility. Yes. True. However, he still has a boss and ultimately his boss is still President Aquino.  Ahem!  What happened to command responsibility?
His bosses also include all incumbent members of the executive branch that consists of all department heads, police and military nationwide as in the whole country. Duh…
"Article VII, Section 1, of the 1987 Constitution vests executive power on the President of the Philippines. The President is the Head of State and Head of Government, and functions as the commander-in-chief of the Armed Forces of the Philippines. As chief executive, the President exercises control over all the executive departments, bureaus, and offices." 2

"The executive branch extends beyond the national government. According to Article X, Section 4 of the constitution, the President of the Philippines is mandated to supervise local governments all over the country." 2

"The President of the Philippines has the mandate of control over all the executive departments, bureaus, and offices. This includes restructuring, reconfiguring, and appointments of their respective officials. The Administrative Code also provides for the President to be responsible for the abovementioned offices' strict implementation of laws." 2
Now what can be clearer than that?
I know what most of you are thinking. Yes, he is not yet the president but he is influencing and encouraging the police and other authorities to "shoot-to-kill" criminals if their lives are in danger. Short answer, then the authorities in power should do something about it. Again, Duterte is not yet the President.
Why are the killings starting already?
I can only speculate about the real reason why the police are intensifying their drive in arresting and killing criminals. Why the sudden spike? There are only 2 reasons I can think of why is this being done only after Duterte clearly won the elections:
The authorities are showing the incoming President that they are doing their jobs well, that they are actually working on wiping out criminality;
The authorities know that the criminals they are protecting will sing like a canary once they are caught. Better to have dead witnesses than go to jail.
So, pretending to reform before Duterte takes over is one reason and keeping their involvement in criminal activities concealed is the second reason. If I can think about this so can those hardened, callous, corrupt, nefarious, unscrupulous and apathetic scalawag criminal protectors. Leaving no trace is becoming a common goal of all. They are ensuring that all vestiges are eliminated; all the remnants, proofs and indications of the criminal involvement must be obliterated.
It's too late to have a clean slate. Their secrets will leak like a stench of a dead rat. No matter how hard they try to hide their dirty secrets, no solution can mask decades of deeply entrenched corruption.
Most police and law-enforcement officers I met know who and where the criminals operate. It is common knowledge that powerful politicians protect the criminals they know. They were very reluctant in doing something about this because it will destroy their careers and they might even make them end up in jail or end up dead. Now, it becomes hard to blame a law enforcer for not doing their job.
Scores of deaths
I read so much news about drug dealers and other criminals who were shot dead by law enforcers and vigilante groups. Everyday I read and see lots of stories about deaths of suspected criminals.
According to Philippines Daily Inquirer "So far, more than 40 drug suspects had been killed since Duterte's poll victory on May 9, compared with the 39 recorded in the four months before it, according to Chief Supt. Wilben Mayor, spokesperson of the Philippine National Police". 3
Earlier Philippine Star reported that "eight more suspected drug pushers were killed in separate incidents over the weekend, further increasing the number of drug-related deaths to 42 following the May 9 elections."
"…The numbers have spiked this month as outgoing Davao City Mayor Rodrigo Duterte is preparing for his inauguration on June 30 as the 16th president of the republic." 4
Philippine Star also expressed that "nearly half of the recorded deaths in police anti-drug operations between Jan. 1 and June 15 this year happened after the May 9 elections when a presidential candidate known for his uncompromising style of fighting drug pushers and syndicates was emerging as the clear winner in the polls." 5
The power of Duterte to command obedience is so strong that even before he becomes President so many changes are happening already.
The management style of Duterte
This proves one thing that leadership is by symbolism. The power of tough words backed up by a solid political will works well for us Filipinos. We are the kind of people who needs a leader who can get things done, firmly and quickly. Duterte is that kind of leader, a very seasoned executive capable of getting things done. As I described him in my previous article "The heavy hand linked to a big heart, the hammer of iron wrapped in velvet, the "Punisher" who is after those against social justice and the common good" 6
Change is coming very soon!
Beware criminals and corrupt politicians your days are numbered.
Citations:
Glenn, Paul J. (1933) Criteriology: A Class Manual in Major Logic. Binghampton & New York. B. Herder Book Co. p.124-125
Office of the President of the Philippines. The Executive Branch. Retrieved from http://www.gov.ph/about/gov/exec/
Uy, Jocelyn R. (2016, June 21) CBCP tells lawmen to respect rule of law. Philippine Daily Inquirer. Retrieved from: http://newsinfo.inquirer.net/791559/cbcp-tells-lawmen-to-respect-rule-of-law
Non, Alquitran (2016, June 20). 8 more drug suspects slain. The Philippine Star. Retrieved from http://www.philstar.com/headlines/2016/06/20/1594768/8-more-drug-suspects-slain
Felipe, Cecile S. (2016, June 19). Drugs arrest, killings up. The Philippine Star. Retrieved from http://www.philstar.com/headlines/2016/06/19/1594434/drug-arrests-killings
De Leon, Carlo F. (2016, May 14). Duterte, social justice and the church. Manila Times. Retrieved from http://www.manilatimes.net/duterte-social-justice-and-the-church/261888/
[Photo source: Jennifer Chase.]
I am a marketing consultant, entrepreneur and executive director of an NGO. I have extensive experience in advertising, product management, media, and general management.
I love art, graphic design, philosophy, theology, and history. I continue to study these subjects to enjoy my intellectual and artistic pursuits.