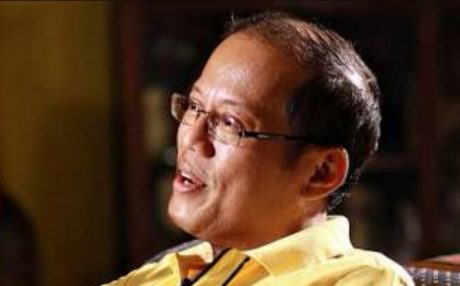 Davao Mayor Rodrigo "Roddy" Duterte has yet to take the position of president in Malacanang but one can already see how hard the LP is working to put all the blame on him regarding the country's ills even though President Aquino is still supposed to be the actual president of the Philippines. Oh well, what can we expect from the latter after all? The only thing President Aquino will probably be best remembered for is his utter and complete incompetence, his penchant for taking credit for the achievements of others and, of course, blaming everyone else but himself for his mistakes.
Like I said before, I'm not exactly a supporter of Mayor Duterte and I'm most certainly not fond of his rabid supporters either. However, I still think the man deserves a chance to prove himself considering his impressive track record as mayor of Davao and his ideas and plans for the Philippines are worth looking through what with the potential benefits they can yield. Unfortunately the media allies of the LP are hard at work at demolishing Mayor Duterte's image even if the man isn't even the president yet with senseless and sensationalist accusations and, of course, laying at his feet the incompetence of the Aquino Administration.
But enough about Mayor Duterte. He's not president yet, is he? In fact, while I hate to admit it, when Mayor Duterte finally becomes President Duterte, there are a lot of things I won't be able to enjoy such as making personal attacks against current president Benigno Simeon "BS" Aquino III. I really didn't want to resort to this kind of thing and I wanted my works to be less emotional and personal but hey, the only real way you're going to penetrate the thick, self-entitled skull of someone like President Aquino and the zombies who follow him is through unbearable and overwhelming pain.
So before we all say good riddance to the man himself, here are three ever popular conspiracy theories surrounding the current president which will, more likely than not, be his only "legacy" once he is finally forced to face the consequences of his actions:
"President Aquino Is Gay"
This is by far one of the most common. People who support this theory point out to the fact that President Aquino remains unmarried and will probably remain a bachelor for life all things considered. There is also the question regarding his strange mannerisms which many assume are the "gay" gestures.
However, I'm going to have to pass on this one. I don't think it's just a matter of the man's sexual preferences. I think it's just President Aquino's inability to gain the respect of many individuals of both genders.
Truth be told, while the man might have some interest in the same sex, I think his problems lay on a much deeper level. I have met gay people who are more productive, self-efficient and, most importantly, kinder than President Aquino ever was and have more qualifications for being president than he ever did. If anything, I think that President Aquino is simply just a hopeless bachelor who will never find real love in his life because of his self-entitlement and unwillingness to take responsibility for his mistake.
So no, I don't think he's gay. I just think that no one out there can really feel anything for the man asides from deep loathing because of his self-centered attitude. To call him "gay" would be more than a little unfair to all the gay people out there who work hard to earn their place in the world and put their hearts into what they do and helping others to earn acceptance and love from others. If anything, President Aquino should simply be called a "loser" whom no one can bring themselves to love.
"President Aquino Is Psychologically Disturbed"
President Aquino has shown quite a lack of empathy for his people. During the height of the Luneta Hostage Crisis where people were killed by a distraught gunman, President Aquino was found on the scene grinning like he was somehow enjoying the horrible killings that were taking place. When Typhoon Haiyan/Yolanda came and devastated the Philippines, he almost never appeared at all even if to just placate the many victims who were left homeless, helpless and hopeless by the storms. Then there was the killing of the SAF 44 which is quite possibly an act of war against the Filipino people which President Aquino has refused to further as he wanted to pass the BBL (which favored the perpetrators of the atrocity) as soon as possible to earn a Nobel Prize. Recently, but certainly not the last, there was the slaying of farmers in Kidapawan which both President Aquino and his LP allies has refused to even acknowledge as it paints them in an extremely negative light.
However, what's worse is the man's constant insistence that he is "the best president the Philippines ever had" if his media allies are to be believed. He seems to think that his "Tuwid na Daan" has caused great improvement for the Filipino people even though, if anything, it has caused them only more suffering. Worse still, he seems to be so taken by his own delusions that he challenges Mayor Duterte to "beat his achievements" even though he seems to have no achievements to speak of asides from uniting the Filipino through hatred of himself. If that kind of delusional thinking doesn't qualify as batshit crazy, I don't know what does.
"President Aquino Is Mentally Retarded"
President Aquino's mannerisms are indeed strange. From his strange gait that makes him look like his crotch has been mutilated, his tendency to drool and his penchant to grin at the most inappropriate moments, it does indeed appear that something is wrong with his mental faculties. All in all, this may be the most plausible theory of all considering what academic achievements he has are mostly honorary and his political legacy, asides from that of gross incompetence, is almost just pure delusion.
It's not that hard to believe that President Aquino is simply a vegetable of a man who is simply taught to say speeches written by other people while everyone else makes his decisions for him.
I HAVE RETURNED TO LAY WASTE TO OUR ENEMIES!