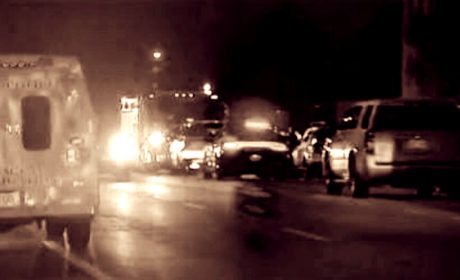 I would like to offer a moment of silence to the 50 people who were lost in the Orlando Shooting which occurred at 2 a.m. on a Sunday Morning. I also wish a quick and safe recovery for the 53 people who were injured in the tragedy and that the people responsible for this massacre be brought to justice as soon as possible so that they may not be allowed to victimize any more innocent people. Many are now calling this America's worst tragedy since 9/11 and, indeed, it is just another testimony of how brutal and inhumane we human beings can be towards one another and it is a loss not only for those who lost loved ones there but for all of us because it means that, once again, hate seems to be a lot stronger and a lot more natural to humans than empathy and acceptance.
Yes, I'm well aware of the fact that the venue was a gay bar and yes, many of the victims were homosexuals which some of our misguided brothers and sisters tend to look down on. I have always been supportive of the LGBT community but I will also admit that I have never really been all that fond of gays, especially here in the Philippines wherein they have their own language and their humor is more annoying than anything else, but to hate them is something else altogether. And even then, why must we go so far? Why must we hate them and condemn them as less than human? Why must we hate them and rejoice when tragedies like the Orlando Shooting befalls them?
The Orlando Shooting was planned and executed by a Muslim extremist who claimed to have allegiance with the terrorist group ISIS. A man named Omar Mateen, he was considered by his own wife to be mentally unstable and thus separated from him in 2011. All things considered, Omar Mateen was just another fool who perhaps thought he'd be famous for hurting and killing many innocent people. More likely than not, he also probably thought that people would think of him as a "hero" since gays are all too often the people targeted by hate groups similar to the one he belonged to. All too bad for the deranged terrorist when the police, who were armed with real weapons and trained to actually fight (unlike like the defenseless gays Omar was killing) came into the scene and shot him down like a bag of bricks. A life of violence can only end with a violent death after all.
However, what I cannot understand is why there are actually people out there who are even rejoicing over this terrible massacre? Just because the victims were gay, does it mean that they deserve what happened to them? Just because the attack was directed at a gay bar, does it mean that the victims were somehow less than human? And no, this isn't just about Islamic extremism. Some of the people out there celebrating this horror are fundamental Christians who seem to be forgetting that they could just as soon be the victims of this incident and that their enthusiasm for this kind of violence makes them no better than terrorists themselves.
I HAVE RETURNED TO LAY WASTE TO OUR ENEMIES!