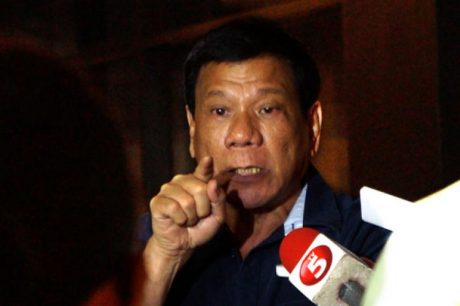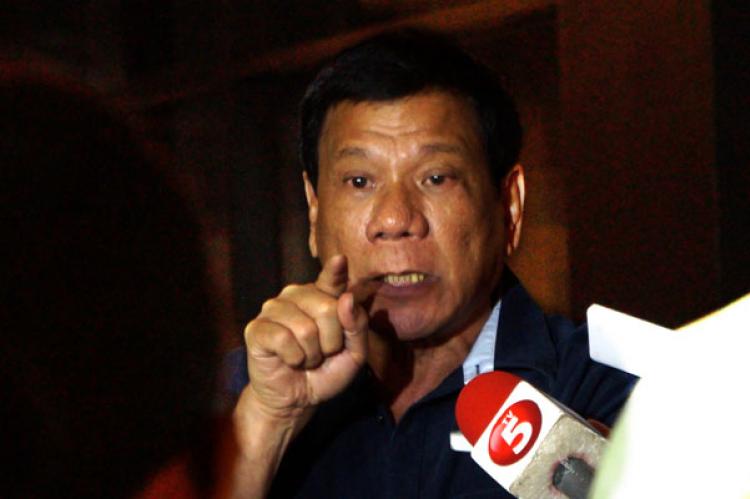 So Presidential front runner, Mayor Rodrigo Duterte, has been taking some heat lately from different angles. This past weekend he was skewered left and right from his critics for a 'sexist' remark he uttered back in 1989. Today I noticed at least a couple of newspapers show articles that highlight a psychiatric report used for his marriage annulment case in the early 2000s. The Daily Tribune's lengthy article highlights the Mayor having an "Anti-Social Narcissistic Disorder". Critics have suggested that Duterte's "mental case" indicates that the Mayor is unfit for the Presidency. I say these critics, who suffer from what I call the "Duterte Derangement Syndrome", need to take a pause and re-think their glorification of psychiatric assessments that support their agenda.
Dr. Allen Frances, professor emeritus at Duke University and former chairman of the Diagnostic and Statistical Manual of Mental Disorders (DSM) IV task force said in his Huffington Post article that:
SUPPORT INDEPENDENT SOCIAL COMMENTARY!
Subscribe to our Substack community GRP Insider to receive by email our in-depth free weekly newsletter. Opt into a paid subscription and you'll get premium insider briefs and insights from us daily.
Subscribe to our Substack newsletter, GRP Insider!
Learn more
"Mental illness" is terribly misleading because the "mental disorders" we diagnose are no more than descriptions of what clinicians observe people do or say, not at all well established diseases. For example, the term "schizophrenia" just describes a heterogeneous set of experiences and behaviors; it doesn't at all explain them and eventually there will be hundreds of different causes and dozens of different treatments.
…
The "mental illness" term also lends itself to a simple-minded biological reductionism that pays insufficient attention to the psychological and social factors that are crucial in understanding anyone's problems. Everyone complains about "mental illness," but nobody has come up with a better substitute.
If we really think about it, what do mental disorders really mean? The dictionary's medical scope seems to define a disorder as "a physical or mental condition that is not normal". But is there really an objective definition of 'normal'? If one acts or thinks outside of a population's average ways, does that necessarily make the person 'abnormal'? Does it mean he or she is necessarily suffering from a 'disorder'? What, then, is the point of pontificating the importance of using our intellect and assessing platforms of governance in choosing our country's future leaders during elections if the majority of the electorate chooses candidates based on personality and popularity, not on substance?
So how do we differentiate a 'disorder' from, say, a disease or an illness? Psychotherapist Gary Greenberg said:
The difference between disease and disorder is an attempt on the part of psychiatry to evade the problem they're presented with. Disease is a kind of suffering that's caused by a bio-chemical pathology. Something that can be discovered and targeted with magic bullets. But in many cases our suffering can't be diagnosed that way. Psychiatry was in a crisis in the 1970s over questions like "what is a mental illness?" and "what mental illnesses exist?" One of the first things they did was try to finesse the problem that no mental illness met that definition of a disease. They had yet to identify what the pathogen was, what the disease process consisted of, and how to cure it. So they created a category called "disorder." It's a rhetorical device. It's saying "it's sort of like a disease," but not calling it a disease because all the other doctors will jump down their throats asking, "where's your blood test?" The reason there haven't been any sensible findings tying genetics or any kind of molecular biology to DSM categories is not only that our instruments are crude, but also that the DSM categories aren't real. It's like using a map of the moon to find your way around Russia.
To stress Greenberg's point, let us think about what causes depression. In a lot of cases, people suffering from depression go to their doctors, say they are depressed, then get told to pop pills like Prozac. The usual assumption is that the patient is suffering from a chemical imbalance and a magic pill like Prozac would make things peachy. Does this really hold water? The Harvard Medical School doesn't seem to think so. In one of its published articles, it said:
It's often said that depression results from a chemical imbalance, but that figure of speech doesn't capture how complex the disease is. Research suggests that depression doesn't spring from simply having too much or too little of certain brain chemicals. Rather, depression has many possible causes, including faulty mood regulation by the brain, genetic vulnerability, stressful life events, medications, and medical problems. It's believed that several of these forces interact to bring on depression.
…
To be sure, chemicals are involved in this process, but it is not a simple matter of one chemical being too low and another too high. Rather, many chemicals are involved, working both inside and outside nerve cells. There are millions, even billions, of chemical reactions that make up the dynamic system that is responsible for your mood, perceptions, and how you experience life.
…
With this level of complexity, you can see how two people might have similar symptoms of depression, but the problem on the inside, and therefore what treatments will work best, may be entirely different.
…
Researchers have learned much about the biology of depression. They've identified genes that make individuals more vulnerable to low moods and influence how an individual responds to drug therapy. One day, these discoveries should lead to better, more individualized treatment (see "From the lab to your medicine cabinet"), but that is likely to be years away. And while researchers know more now than ever before about how the brain regulates mood, their understanding of the biology of depression is far from complete.
As the Harvard article suggests, conditions such as depression, are complex and it is a mistake to succumb to a reductionist mentality by defining the cause of observed conditions to singular and simplistic explanations. Another aspect that this reductionist mentality seems to eliminate is the moral ramification. Unfortunately, diagnoses of mental disorders or illnesses are stigmatized negatively (even sometimes 'evil'). As Greenberg pointed out:
It can also have bad effects. A depression diagnosis gives people an identity formed around having a disease that we know doesn't exist, and how that can divert resources from where they might be needed. Imagine how much less depression there would be if people weren't worried about tuition, health care, and retirement. Those are all things that aren't provided by Prozac.
More to that point, imagine if a person diagnosed to have a depression were ostracized or discriminated against because of the stigma associated with the condition? He or she may be suspected of being prone to suicide or that he may one day show up with a loaded gun and start a mass killing. Imagine how this would affect a person's well-being and even livelihood? Isn't this what Duterte critics are doing as they seem to be correlating his crass and sexist remarks with his potential for abuse of power once elected? They even named their gathering yesterday at a press conference as "Abusado sa Kababaihan, Abusado sa Kapangyarihan" (Trans. "Abuse on Women, Abuse in Power"). Never mind that Duterte actually has the best record for championing women's rights among the presidential candidates running, to his critics Duterte's 'sexist' remark makes him the devil incarnate. Besides, since when has correlation meant causation? Look, the US population is predominantly white and it also has a high crime rate. Using the logic of their subtle smear at Duterte that his "abuse on women" would mean he will be abusive once he becomes President, does this mean that "whiteness" causes crime? Impeccable logic! The psychiatric report being peddled by Duterte critics is really nothing but a worthless scrap to bolster the propaganda that Duterte is unfit to be the country's leader. Inday Sara Duterte-Carpio (daughter of Mayor Duterte) is correct to say that:
"Psychological incapacitation in a marriage does not reflect the character of a person outside the marriage … He's impulsive? He's selfish? Does his track record in governance, as a public servant, show that he is impulsive or selfish? They do not … The court may have used these as grounds for the annulment of the marriage, but the court did not say that he is unfit to become a leader. The court said my parents are unfit to be together in a marriage, but it did not say that my father is unfit to become our leader"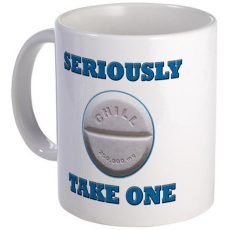 At the end of the day, the argument by Duterte critics using the psychiatric report as basis for their contention that Duterte is unfit for the Presidency is really just plain propaganda. The psychiatric report itself is really just a scrap of paper, a product of an armchair entertainment and not by real science. Perhaps these rabid Duterte critics, the dime-a-dozen political hacks who suffer from the "Duterte Derangement Syndrome", just need to take a Prozac or a 'chill pill' as we approach the elections.
(Image taken from cafepress.com)
Calling a spade, a spade…