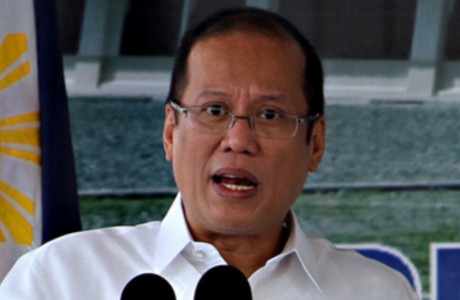 I believe it was a quote by the late George Carlin that articulates it best:
"I think Americans really show their ignorance when they say they want their politicians to be honest. What are these fuckin' cretins talking about? If honesty were suddenly introduced into American life, the whole system would collapse!"
He might as well have been talking about the Philippines. If there's an over-abundance of lies and two-faced manipulations on Earth, you can bet the country would probably be in the Top 10 destinations of that list. And it's no fantastic coincidence that the style of law we adopted came from the United States. So if we are to take Carlin's declarations seriously, it's a system designed to preserve and maintain lying to people with relative ease.
It's enough to make the term 'honest politician' into an oxymoron. That is why the so-called 'straight path' aka Daang Matuwid of the Aquino administration—that promised uprightness, integrity and transparency—is nothing more than a big pile of bull manure. No less than the head of state himself is sporting the derogatory abbreviation (BS) conferred unto him by smart-alecky political analysts who saw past the charade and bad acting of someone not fit to be in a position of authority. From the early days of the 'Noynoying'-trend to the astounding failure and absence of leadership DAYS after the Haiyan (Yolanda) and SAF 44 tragedies respectively, all the palace can do is issue one pathetic excuse after the next.
And still we keep getting that Tuwid Na Daan soundbite every now and again as if we owe the clowns behind its inception the whole world. A sick slogan that is now being co-opted by an equally inutile chump in his ambitious bid for the highest post in the land. Fortunately this new entry to the jaundiced brand of dysfunctional governance can't make the average sensible person like him—or even take his moronic media hypes and photo shoots seriously. In fact the opposite effect  seem to happen every time his name pops up in the radars of the media. Instead of the hoped-for warming up and acceptance of the people he and his PR group are hoping to woo, vicious insults and jokes via memes and social network heckling were the outcome.
As this yellow administration is about to end, disgruntled commuters, pensioners, typhoon victims, slain cops' families, and the rest of the country can finally shut down and get even with this sham of a presidency by not electing anything remotely allied to its yellow cabal and the oligarchs that control them. Never again to the yellow cult perpetuated by the Aquinos.
Six years of bullshit is more than enough lesson to be more discerning of the jokers we put in position this time around.
Worker in a private sector hive.