Look, before I begin, I'm letting you know that there's nothing wrong with being a pacifist or a humanitarian. Majority of us want peace in our lives after all and I myself believe that everyone has every right to be treated like right and proper human being. What I'm addressing here however is that while everyone has a right to life, even rights have limits. You have to remember that while one might have a right to be happy, that most definitely does not mean one has a right to infringe upon another's rights in pursuit of that happiness.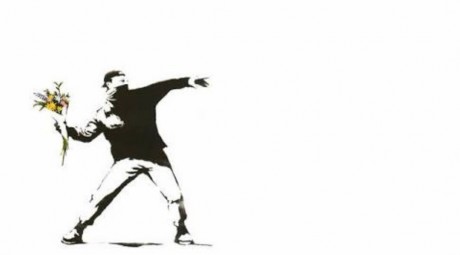 After the brutal killing of the 44 Special Action Force police officers (SAF44), there are those who have come forth to defend the very people who perpetrated the massacre. According to these people, the Moro Islamic Liberation Front are simply defending their territories from people they perceive as enemies. Said people even insist that the SAF44 deserve their fate as they were Black Ops operatives and were therefore not covered by any rules of war. This means that their cruel slaughter at the hands of terrorists was justified and that one should not dwell on their deaths too much as it was both expected and, more likely than not, simply part of the plan.
Ladies and gentlemen, I have never heard of a more insulting statement in my life! Does this mean that just because the SAF44 were black ops operatives means that they didn't deserve to live? Does the Moro Islamic Liberation Front have a right to cruelly end lives as they see fit in defense of their "territories" which, more likely than not, they simply wrested from government control? Do the departed families of the SAF44 simply have to write off their dead fathers, husbands, brothers and sons as they died in what some are insisting a "botched" operation? Lastly, should we simply overlook the brutal deaths of the SAF44 because it was simply, according to Mar Roxas, a "misencounter"?
The Liberal Party (LP) and the allies are now shoving the Bangsamoro Basic Law (BBL) in our faces. A law that will, according to its contents, will allow portions of Mindanao to function more autonomously with little to no direction from the capital of the Philippines. Unfortunately, while it sounds good on paper, one has to remember that the agreement itself is partially put forth by the Moro Islamic Liberation Front who have shown just how much they care about laws and decency when they massacred the SAF44 in cold blood even though there were much more viable and humanitarian options that were available.
In other countries, the problem with refugees are constantly increasing as said refugees seem to be imposing more and more of their will on their host countries. While there's nothing wrong with accepting refugees, I still think that "refugees" should at least respect the laws of their host country and cause as little trouble as possible for easier assimilation. As it is with the Moro Islamic Liberation Front, they could have made the BBL more appealing to the rest of the Philippines if they had instead granted mercy to the SAF44 and taken them prisoner instead of murdering them. By killing the SAF44 in such an inhuman manner, they have essentially doomed their precious BBL as it shows that they are not exactly a negotiable lot.
Remember ladies and gentlemen, peace is good but there is no peace without justice…
Wrong is still wrong and evil is still evil no matter how one tries to justify it!
I HAVE RETURNED TO LAY WASTE TO OUR ENEMIES!