Today, Thaddeus Grimwald is going to teach you a new word: Indignation.
Say it with me now: In-dig-na-tion… Indignation!
Do you understand what it means though? Well then, this is what this article is for, explaining to you the definition of "indignation" if you don't already know what it means.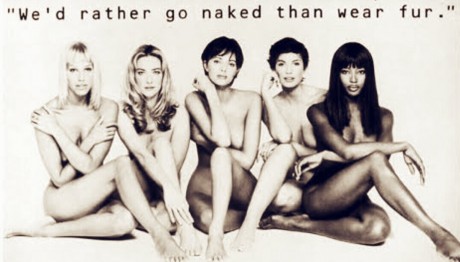 The thing is, even with fellow Filipino English-speakers, I still rarely hear the word being used. Indeed, for many, "indignation" might even seem like a "big word". You know, one of those words with a very deep meaning that can potentially make the noses of dumb Pinoys bleed because of their apparent sexiness.
Well then, let me define the word for you:
"Indignation" is a negative emotion similar to anger or sadness. It is also similar to the emotion known as "outrage" but "indignation" goes a little deeper. However, the most important thing to remember is that while "indignation" might be negative, it is not altogether a harmful emotion.
See, "indignation" is being angry or upset when you see something wrong is being done. A good example would be getting angry when someone, especially a stranger, starts threatening or hurting your loved ones for no apparent reason. Another good example would be being enraged or furious when you see politicians spending your hard-earned taxes for frivolous or nonsensical pursuits.
However, what often happens is that a lot of you fail to understand the difference between "hate" and "indignation". While somewhat similar (emphasis on "somewhat"), hate and indignation are actually quite different. Hate is a very personal negative emotion and focuses more on an individual. Indignation, on the other hand, is about disliking and criticizing an act. For instance, while you may bear no ill will towards a young thief who is probably only committing crimes because of poverty but you still probably won't appreciate if the thief stole your phone or jewelry now, would you?
[pullquote align ="right" size="16″]Hate is a very personal negative emotion and focuses more on an individual. Indignation, on the other hand, is about disliking and criticizing an act.[/pullquote]One reason I'm raising this topic is that there are so many of you out there who mistake our criticism of various individuals, be they politicians like President Aquino or celebrities like Vice Ganda as "hate". The thing is, I for one, don't really hate them. At least not personally, anyway, as hard to believe as that may seem to you. Indeed, if President Aquino was a responsible and mature leader, I might actually respect him. If Vice Ganda stuck to cleaner forms of comedy (perhaps similar to British gay comedian Stephen Fry) and stopped bullying people and trivializing things like rape and suicide, I might even like him. But, from what we can see, that's not the case at all and that's what's making me, as well as majority of the GRP writers here, very upset with them.
From what a lot of you say: "You should just leave them alone because they're just having fun!"
Well, let me ask you this: If President Aquino and Vice Ganda started raping a child on live TV, am I supposed to just change the channel and think nothing of it? Am I just supposed to "let them be" and not judge them even if it's clear that they're violating someone's rights? You tell me…
There, I hope now you know the meaning of the word "indignation"…
I HAVE RETURNED TO LAY WASTE TO OUR ENEMIES!