The movie My Bebe Love, a film based on the phenomenal "AlDub" love pair Alden Richards and Maine 'Yaya Dub' Mendoza reportedly struck gold on its opening day of the Metro Manila Film Festival on Friday, Christmas Day.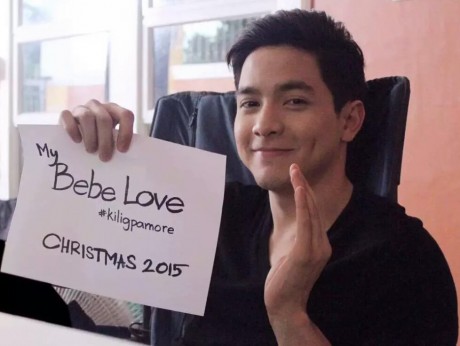 The film's director Joey 'Direk' Reyes, in a tweet fielded yesterday quoted producer Orly Ilacad of OctoArts Films who announced that the movie hit the "million mark" on its first hour of release, presumably referring to the amount in Philippine pesos it had raked in at the box office in that short period.
But Direk further qualifies…
"It doesn't matter if you are #1 or #2 or #8. What is important is that you MAKE people happy & people are happy," he said.
Evidently, what constitutes "making people happy" in the Philippines, in this regard, is work that is thin on plot (and performing talent in the cast) and heavy on eye candy and displays of unabashedly adolescent mating ritual.
Mainstream Philippine cinema has long been criticised for overly catering to the shallow tastes of the Filipino masses and, in doing so, perpetuating the long-observed intellectual bankruptcy of Philippine society.
[pullquote align ="right" size="16″]What constitutes "making people happy" in the Philippines, in this regard, is work that is thin on plot and heavy on eye candy.[/pullquote]Whereas many excellent films in other countries draw from the deep wells of their host societies' multi-layered national psyches, it is quite likely that Filipinos' collective faculty for insight simply lacks the depth to support a film industry that caters to substance.
Indeed, it has become quite common knowledge that truly insightful and artistic Filipinos are left no choice but to seek validation overseas. This has already seen evidence in the Philippines' music industry where edgy artists are also edged out by entrenched — often politically-backed — mainstream artists. The latter are even lobbying hard to curtail the entry of foreign artists wanting to perform in the country in order to protect the local industry.
To be fair, the commercial success of movies like My Bebe Love simply mirrors the true character of Philippine society and the challenges faced by real artists in the Philippines.
[Photo courtesy Twitter.]
benign0 is the Webmaster of GetRealPhilippines.com.