Take note ladies and gentlemen, the title isn't meant to be an insult or a personal attack against the Filipino people. Instead, it is a challenge and a question for you, dear reader, on what you have to say about Filipinos and whether or not you find us pleasant company. The truth is, there have been quite a few articles that have been written about the victory of Ms. Universe Philippines Pia Wurtzbach with some of them even being written by me. However, I need to ask the question above because I think we really need to reconsider our definition of "beauty" and "ugliness" in our society especially with the many issues we have to face as a people.
First off, let's begin with just how we define "beauty" and "ugliness" in our own parlance. "Beauty" or "kagandahan" is often associated with pleasantness, desirability and everything we want. "Ugliness" or "kapangitan", on the other hand, is associated with unpleasantness, undesirability and everything that disgusts us. Of course, the definition of these words is pretty much the same no matter where you go in the world and just about every culture has its own way of defining what is beautiful and what is ugly. For instance, some Eastern-European and Middle-Eastern cultures see men's chest hair as a sign of virility and manliness while in some parts of Far East Asia, it is often scoffed at and disdained.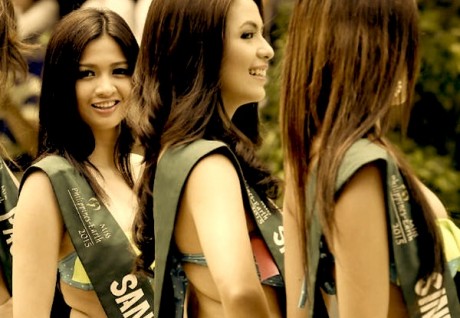 However now, let's go back to my question: Are Filipinos ugly?
While I'd like to be nice and say that we indeed have some redeeming and therefore "beautiful" qualities, I'm of the opinion that our negative attitudes outweigh whatever positive traits some of our countrymen may possess. The thing is, the "ugliness" of our country doesn't stem from any of our physical traits as some of my foreign friends even state that things like short stature, dark skin or a flat-nose can be attractive on a person who knows how to handle or carry him or herself. What makes us "ugly" as a people is our own attitude and mindset that seeps into our culture and society, similar to how a broken or leaky sewer pipe can ruin the appearance of an otherwise beautiful building.
Now, as with all my articles, you're welcome to object and present your own observations to counter mine but, before you do, here are mine:
We Lack Self-Acceptance
One of the biggest problems with our country as a whole is our inability of face facts and accept reality as it is. Indeed, as some here have already stated, most of our media is nothing more than escapist entertainment. Of course, truth be told, there's nothing wrong with escapist entertainment as I too engage in it on a semi-regular basis. However, the problem occurs when it's the only thing and there's nothing and there's very little that can remind the viewer of what's real and what's really important.
The point of my article about Pia Wurtzbach's victory in the previous Ms. Universe pageant (that everyone seemed to miss) was why are so many of us beholden to European standards of beauty? Why can't a lot of us accept that dark skin can also be beautiful and either make fun of those who have it or struggle to bury ourselves in cosmetic products (often leading to making oneself looking like an awkward espasol in the process) when we do? Why is it none of the heroes of many mainstream programs look nothing like typical Filipinos and more like Europeans and those who do look like ethnic Filipinos (i.e.: Andrew E., Eugene Domingo or Bayani Agbayani) are often relegated to being comic reliefs and bumbling sidekicks that are often at the receiving end of slapstick violence for the amusement of audiences as mentioned by one of our commenters?
Ladies and gentlemen, let me rephrase what I said in that previous article that was misunderstood by many. Until the common Filipina, with dark skin, flat nose and small stature can say for herself: "I am beautiful!", then I can assure you that we will always be an ugly people. After all, how can we expect others to accept us when we cannot accept ourselves for who we are?
We Lack Self-Respect
One of the things I was first made to do when I was struggling with my depression was develop a healthy sense of self-respect. Truth be told that back then, I was no different from your typical Pinoy: I often made a fool of myself through wanting to please everyone (not unlike Mar Roxas, now that I have time to really think about it) and then played the victim card when things didn't go my way. Later on though, thanks to my counselor, I saw how foolish my beliefs were and gained a healthy amount of respect for myself in the process. What's sad is that a lot of Pinoys out there still have the same mindset to this day and live in a cycle of stupidity, failure and disappointment.
What's worse is that our media even seems to promote this kind of behavior. Just take one look at our local prize-winning shows and you'll see what I'm talking about. People by the thousands line up for game shows wherein they are made to make fools of themselves on live TV just for a chance to win a measly amount of money. Then they are made to make themselves as pathetic and pitiful as possible when telling their life's story by the show's hosts who are often shown grinning like lunatics when the contestant isn't facing them.
The thing is, "pathetic" is as far a definition from beauty as one can surmise. While it may not always be true, real confidence often denotes competence as a person who is confident in his or her abilities often looks more in control of a situation than one who is not. Unfortunately, as it turns out in our country, the more pitiful a person, the more desirable they seem to be in our culture. Just listen to our local love songs and you'll hear that begging for love in our society seems to be more acceptable than making oneself more "lovable" through one's own efforts.
As such, being more or less metaphorical slaves and prostitutes, we have no "dignity" (which is really just another synonym for "self-respect") as a people. And sadly, without a sense of dignity, we can never really be a "beautiful" people.
We Are Largely Ignorant And Apathetic
Have you ever heard of the saying: "Beauty comes from within"? Well, as corny as it may sound, it's actually true…
Well, allow me to expound first: The thing is I'm not a very attractive person. In fact, I'm probably a lot uglier in the physical sense than a lot of Filipinos. However, as I've come to notice, I got considerable attention from speaking of relevant issues and making historical jokes. With my gaming guild being an international community, all I can say is that if you can address various problems plaguing the world today and make references to historical figures from different parts of the world, then you will probably gain at least a small audience of different nationalities.
The thing is, the Filipino sentiments of anti-intellectualism and selfish ignorance make for a very ugly combination. See, the big problem is, we come off as ignorant savages or third-world bumpkins to the global community because we refuse to know or care about the things around us. One example is our lack of interest in our own history with some people preferring near-pornographic films like Ex With Benefits over gems like Heneral Luna. Another, of course, would be our penchant for littering and our lack of respect for one another and our surroundings. Last is our often blatant refusal to take action to remedy our situation and preference for just blaming our corrupt government and its constituents.
I'm not saying that being smart automatically makes one beautiful or being dumb makes one ugly. What I am saying is that company who is wise, kind and strong is always preferable to company that is clueless, awkward and pathetic. Indeed, I can tell you right now that any woman can be blessed with a pretty face but if she lacks any sense of personal hygiene and has little to no fashion-sense, then she probably won't attract that many admirers. Also, a man who can make you laugh from your heart is often considered more desirable as a partner (according to some women in more developed parts of the world at least) than a man who might be rich or handsome but can't even start a simple conversation.
So let me ask you: How can we have a beautiful country when every Filipino seems to take pride in throwing their trash just anywhere as described by ChinoF here? How can we call our society "beautiful" when we barely know ourselves as a people and understand just how we came to be? Finally, can we be considered a "beautiful" people when we blatantly treat each other like dirt just to get ahead in life?
***
Again, if you disagree with my sentiments, you're welcome to prove me wrong…
I HAVE RETURNED TO LAY WASTE TO OUR ENEMIES!