Everything is such a huge drama in the Philippines. The coming Asia Pacific Economic Conference (APEC) is no exception. It promises to effect immense disruption across a vast swath of Philippine society — which makes the very hosting of this forum by the Philippine government quite ironic. Economies rise and fall on the back of efficiency and productivity. And in that context, the manner with which the Philippines will be bending over to assume the position it's been quite familiar with throughout its history in order to host this circus demonstrates the stupidity of it all.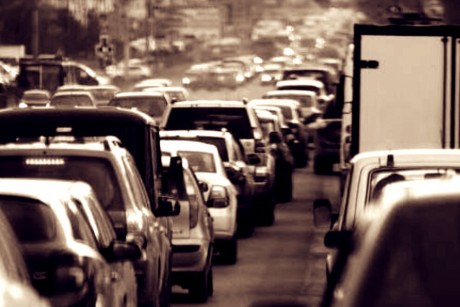 Indeed, it is hardly surprising that there are no specific Tagalog words for those two pillars of excellent economies respectively. Productivity is all but alien to the Filipino mind and efficiency is anathema to all things Filipino. So it does make sense that the Philippines' dominant national dialect utterly fails to articulate these concepts succinctly.
For example, domestic travel via the country's premiere airport at the Ninoy Aquino International Airport (NAIA) will be virtually shut down to make way for this event. But that is not where it will end. We are certainly soon going to be watching with bemusement as the Philippine government scrambles to whitewash the Philippines' wretched in-your-face poverty lest thine eyes of the APEC delegates be offended by what they see as they motor through Manila's rutted streets. Indeed, early this year when Pope Francis visited Manila, the Manila street society was treated to P6,000-per-night resort vacations (courtesy of honest Filipino taxpayers) just so they don't infest the pontiff's view of Manila with their shabby lot.
You wonder then, shouldn't the victims of those Philippine Airlines and Cebu Pacific flights cancelled for the APEC meet demand that they be compensated in the same way? Personally, I'd settle for five nights at El Nido resort in Palawan for my trouble. Throw in a contingent of marines stationed there to protect us from Abu Sayyaf kidnapping and it's a deal.
That's Filipino hospitality for you.
Filipinos, after all, are famous for thier martyresque brand of "hospitality" — where hosts would gladly give up their personal space to ensure their appreciative guests are comfy beyond reasonable expectations.
Ordinary Filipinos don't seem to really mind even if their faces are used as welcome mats. They will just sit back passively and quietly endure the massive traffic jams that will paralyse the metropolis when road closures are implemented, will stew in their characteristically ineffectual outrage as long-planned vacations and business meetings are postponed, will suck it up while long-anticipated business windfalls don't materialise thanks to a barrage of cancelled bookings, and watch aghast while their government officials banter with foreign dignitaries before the TV cameras about the benefits of "globalisation" on a pathetically capitalised economy such as that of the Philippines'.
Suffice to say, the Philippines, quite simply, is not fit to host these sorts of things. Interestingly enough, there is one specific Tagalog word that single-handedly describes the overall way the Philippines is going about hosting this international convention: pilit.
Google Translate the term, Joe.
Everything about the APEC Manila 2015 is pilit. And ordinary Filipinos will be suffering because of yet another instance of their habitual entering into commitments they are inherently incapble of honouring. That's GRP's seminally brilliant definition of poverty, if we recall.
If I were a foreign delegate to the Manila APEC summit, I'd be cautious about posing in a barong tagalog before the cameras. Stupidity is known to be contagious.
benign0 is the Webmaster of GetRealPhilippines.com.