'Sacrifice'. Just like all other noble concepts, this is a word Filipinos have all but perverted and put into the service of their dysfunctional politics. If we are to believe Liberal Party presidential candidate Mar Roxas, the most important thing a candidate for the top leadership positions in the country brings to the table is "sacrifice".
The late former President Cory Aquino's "sacrifice" of being "just an ordinary housewife" who heeded the call to "serve" the nation as its first "revolutionary" president is pitched to Filipinos as her single biggest "achievement". Roxas himself "sacrificed" his bid for the presidency in 2009 to make way for the candidacy of current President Benigno Simeon 'BS' Aquino III. And, yes, BS Aquino himself "sacrificed" the same way his mother did as the "reluctant" presidential candidate who needed to go on a retreat to reflect on his own call to "serve" as the Philippines' president.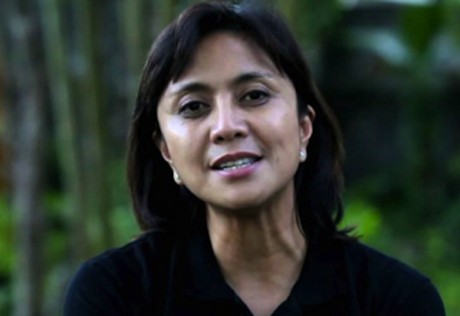 So now, Filipinos are celebrating another reluctant candidate. According to Roxas we are now "witness to another sacrifice" in Camarines Sur House Representative Leni Robredo's obliging to the "call" to "serve" as Vice President. "The sacrifice of an ordinary individual; a single mother who was summoned and chosen by the straight path," Roxas adds. And…
This is a sacrifice of three young women who lost their father in the name of public service. Now, they are again being called to offer their family for a higher objective […] This is a sacrifice of three young women who lost their father in the name of public service. Now, they are again being called to offer their family for a higher objective…
Excuse me while I throw up.
Is "sacrifice" the only thing the "good" politicians bring to the table? Suffice to say, Filipinos seem to have not gotten over rubbing their voodoo approach to practicing their brand of Catholicism off their quaint politics. So Robredo's husband Jesse Robredo died and his death was turned into a biblical event by Filipinos who are forever starved for biblical events that will save their lot from their own self-inflicted wretchedness. But stop to think of the whole point of being president and ask yourself in light of this so-called "qualification" that thrust Mrs. Robredo into the limelight:
So What?
So what if you are Jesse Robredo's widow?
Nowhere in the whole moronic debate that surrounds the question of who is most qualified to be president of the Philippines is there any attention put into whether these bozos can actually solve problems. The Philippines, in case Filipino voters have forgotten, has lots of problems. As such, Filipinos need problem solvers.
Are these presidential and vice presidential candidates problem solvers?
Well, we need look no further than the personal track record of Mar Roxas himself. Did he solve any of the Philippines' most pressing problems? That's a rather confronting question for a guy who dropped the ball on many fronts of national consequence. To name one biggie, he botched the preparation and relief operations in 2013's Supertyphoon Haiyan disaster and may have been the single biggest cause of thousands of deaths. Roxas's famous last words as the deadly approach of Hayan loomed: "We still have 10 o'clock tomorrow morning to evacuate these people."
So, yeah, Roxas would indeed need a solid running mate with that all-important "sacrifice" credential to save his sad political career, what with that fail-to-end-all-fails in 2013 and his string of gaffes and lame PR stunts that colour his record.
Unfortunately for Filipinos, their society remains addicted to the idea that having "sacrificed" a lot necessarily makes one qualified to be a Vice President (or, worse, the president). And to that moronic notion Leni Robredo stepped up. A round of applause, plez.
benign0 is the Webmaster of GetRealPhilippines.com.