After reading some previous posts from other writers here at GRP and the many comments that go with them, I find myself writing this article because I cannot help but notice how some people use the "Divine Mandate" or the "God Card" to justify a lot of the stupidity. Well, before I continue, let me define the meaning of the "Divine Mandate" or "God Card". It is a practice present in many older civilizations and postulates that leaders of nations are chosen by a deity to rule the land or, as in the case with Egyptians, Chinese, Japanese and Aztecs, are gods in and of themselves.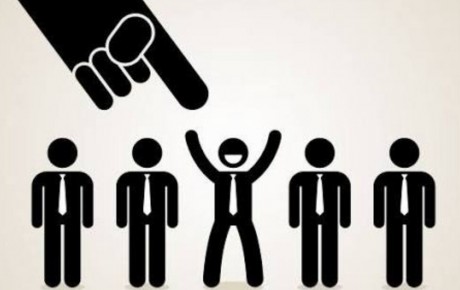 One of the most difficult and dangerous things about Pinoy society is that a lot of us just love to use God's name for all the wrong reasons. You see, asides from the victim card and the blame game, many Pinoys, including that of politicians, just love to use the Divine Mandate to justify things such as their own incompetence or their dabbling in things that would be better off without them. When people like President Aquino are called out for their wrongdoings, there are so many of you out there who blurt out: "He was chosen by God to lead us so don't question him!" Then there's Manny Pacquiao who justifies his being in politics (despite being present at congress meetings for only a total of FOUR times) with: "A voice in my dream told me to become a politician!"
Well ladies and gentlemen, this has to stop and here's why:
It's Self-Righteous Nonsense
By insinuating that one is chosen by God, one implies that one is somehow special or superior to others. While I do hold religious beliefs, I think it's more than a little pretentious to claim a sense of superiority for oneself using God's name. I mean aren't we all children of God with each our own set of responsibilities in society? Then you have to wonder, what about everyone else who don't share your religion or opinion? What about the Muslims, Buddhists and Atheists of the Philippines? Don't their opinions and views matter as well?
What's worse is that, given the subjective and often ambiguous nature of religion, there's no real way to prove or disprove one's standing with God. As human beings, we can only judge by people's action and, more often than not: Actions speak louder than words. And so far, the actions of many of these so-called "religious" individuals have proven themselves quite far from the actual ideals put forth by the Bible and are clearly just using the Good Book as justification for their questionable actions and possible insanity.
Is It Really God At All?
For those who didn't understand my story, here's what I'm talking about. How can we be sure that the "God" who supposedly chose the Aquinos to rule the country is the same Abrahamic God we're all supposed to know and love? How can Manny Pacquiao be certain that the voice that told him to become a politician is the same Abrahamic God that many Christians around the world worship? What if the opposite is true? What if the force responsible for their position and power isn't God at all but a sign of madness, or worse, a deception of the Devil?
Remember also that some of the worst atrocities in history have been justified using the words "God's Will". From the bloody Crusades, the horrific atrocities committed by Inquisition to the rape and brutal murder of civilians by Islamic fanatics, all of these are justified by deranged individuals saying they are doing "God's Work". So it does make one think, is it really God that makes some of these people do the things that they do? Or could it be their greed and selfishness? Or perhaps it's something else, something much worse?
It's An Insult To God
Remember when Manny Pacquiao said that God will help him win in his last fight with Floyd Mayweather? Well, he lost, so what does that mean now? That God is weak, incompetent, unreliable or does not exist? At the end of the day, invoking God's name in activities like sports or competitions is just another violation of one of the Ten Commandments as we are taking His name in vain.
Even the Bible itself speaks against using God's name to make oaths as He is largely impartial when it comes to our personal activities (such as sports and politics) and acts for the good of all, not just the good of some. After all, you have to think that God probably has better things to do than catering to the boastfulness of some Filipinos, don't you agree? Indeed, while I certainly believe God cares about humankind in general, I kinda doubt he cares at all about the various trivial things we do. For instance, God might be amused by our sports but I don't think He'll go out of His way to make one side win. More likely than not, He'll probably just watch it without intervening, laugh at the bloopers and tell Gabriel to pop more popcorn.
***
So please people, in respect to the Lord, let's stop using His name to justify our stupidity. I mean, GET REAL, he chose all of us to do our part in society, not just the Aquinos, the Marcoses or Manny Pacquiao. We should stop waiting for a savior who will solve all our problems for us and, at the end of the day, blame for our incompetence and inadequacy. I have always believed that we are each an instrument of God and are given gifts like "common sense" and "wisdom" by the Holy Spirit in order to help, not just ourselves, but also one another.
Let us also not forget that we Filipinos aren't God's only children. Now, we may have a place in His heart but remember that we share this world with his other children as well who may need His help more like the Syrians and some of the poorer African states out there. If anything, let us help ourselves first rather than wait for others to help us. Remember always that: "God helps those who help themselves."
I HAVE RETURNED TO LAY WASTE TO OUR ENEMIES!