Before I begin, I would like to make mention of a film I watched a decade back. It was a made-for-TV entitled Christmas Everyday. In the movie a young boy was forever trapped in a loop of Christmas Day. He would go to sleep at night and wake up to the same Christmas Morning the next day. While, the movie was meant to be a comedy, when I think of it in retrospect, it becomes more than a little frightening. After all, while Christmas is indeed a day for happiness, having it repeat for the rest of your life or for infinity is actually quite horrifying when you stop to think about it.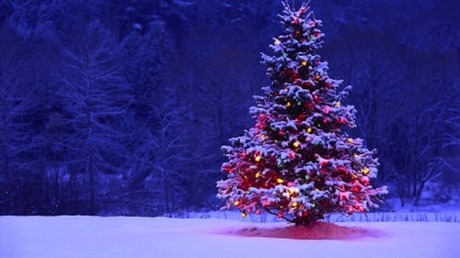 Okay, on to my point…
They say that the Philippines probably has the longest Christmas or Yuletide Season in the world and that, for some reason, we should be proud of this because this tells just how "happy" we are as a people. This is especially true today with radio stations beginning to play Christmas songs to remind people that Christmas is indeed coming. However, during my younger days, this wasn't the case. The build-up for Christmas began in November after the end of The Day of the Dead, a time when people go to the cemetery to visit their late loved ones. Today though, perhaps thanks in part to advancing technology and easier communications, the Filipino tradition of The Day of the Dead has simply gone out of style. Now, as early as September, people are already putting out Christmas lights and decorations and, sometimes even as early August.
What's sad, I think, is that we hype Christmas so much that we forget its true meaning. As a young boy and even today, I still see the changing of seasons as a cycle that reflects some of the events in our lives. The Day of the Dead can be sad and somewhat scary (I used to get really scared when watching TV Patrol Halloween Specials), but then, I have always seen the sorrow and fear as a necessary period to usher in the happiness brought in by Christmas so to speak. Remember that in real life, you often have to work hard to get the good things in life. The greatest rewards often belong to those who have faced the greatest challenges and that you can't jump to your dessert until you finish the rest of your main meal.
I often associate the typical Pinoy's yearning of Christmas with our pleasantry addiction. We try to ignore the negative but nonetheless important aspects of life because we just want to be happy all the time. I have always believed that The Day of the Dead and Halloween are equally important as Christmas and New Year's because they remind us of our loss and the sacrifices we've had to make for our own betterment. After all, death is the goal of all life and that it is as much a part of life itself as being born. Life, like a year, is a cycle and only by making the best of each season or period in our lives, be it happiness, sorrow or anger, can we truly make ourselves better people.
But how can we find happiness when people refuse to even acknowledge sorrow? How can we know what is good when we don't know what is bad? Finally, how can we understand the meaning of our own lives when we can't even bring ourselves to accept the concept of death?
I HAVE RETURNED TO LAY WASTE TO OUR ENEMIES!