A lot of defenders of Pinoy Pride are insisting that pride is necessary for happiness. I believe this is based on a lot of misconceptions about happiness. Much of people's concepts are being formed by popular culture. For example, the Pinoy Pride culture promotes boasting a fellow Filipino is a better boxer than another. If the Filipino boxer wins, it is a source of pride, and thus a source of happiness. If the Filipino boxer loses, the other Filipinos get depressed. This demonstrates the folly of basing one's happiness on another's fortune.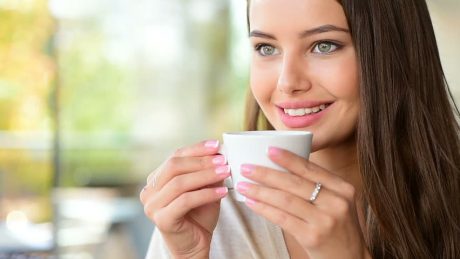 It's time to shatter Filipinos' wrong ideas and beliefs about happiness and replace them with the truer, more right concept that happiness can exist without pride. These principles I propose will explain how this kind of happiness is possible.
1. Understand that loving oneself is not pride. Pride is different from often confused with self-love. What is pride then? I'd define it was when one wants to feel higher than others. Filipinos demonstrate that in their approach to pride. And it's a big part of the problem. For example, they ride on someone else's success to claim it as their own. That is a poor source of happiness, because the truth is, it's not your success. It's not your victory, so it's like stealing credit.
Another aspect of wanting to feel higher than others includes wanting the others to feel lower than you. It's either win-lose, there's no win-win. This is what much of Pinoy Pride is based on; if the Filipino wins, the opponent loses. If I must be happy, they must be sad. My happiness comes at the cost of others. This is the kind of thinking which leads to lack of respect for other people and is wrong. Based on this, we can consider Pinoy Pride unethical. Or simply wrong. You can love yourself without needing to be higher than others. If Filipinos only drop the desire to win all the time, their lives will be much happier.
In Christian teaching, there's the so-called "second great commandment" that says "love others as you love yourself." Note, as and not more than or over. Yes, it is right to love oneself. Maintain a healthy level of self-esteem; that's another word for the concept of self-love I use here. But you don't need to make up or find a reason to love yourself. Just love yourself, mindful of the balance with others.
2. Accept that you can't have everything you want. Because in life, you may not need everything you want, and sometimes, what you want can actually harm you in the end. Have the proper type of contentment. Being content does not mean acceptance of mediocrity. It's just acceptance of the real limitations of life. The reason why some are unhappy is because they choose to desire things that they should not desire. For example, you have a wife already, stop lusting for another's wife. Another is having an iPhone like your neighbor, or "keeping up with the Joneses," not being not as "rich" as someone else, and so it goes. If you compare yourself to others, with the insistence that you should be the same as them, you will feel more miserable.
3. Don't base your happiness on control. People want to find control in some things, like when they try to control other people, and believe they can be happy when things go their way. But it doesn't always happen that way. There are many things that are out of our control; but people feel that they should be in control of this. The Secret, for example, falsely claims that people can control the universe; reality disproves this and people become sad. The desire for control can also lead to abuse. And there is a lot of wisdom that says, delights can come from surprises. Accept that there are things that you can't control, and you will be better able to deal with life.
4. There's nothing wrong with being unhappy or sad. Filipinos are afraid of showing unhappiness, because they believe it's wrong to do so. But it isn't. Things happen, there are problems. It's normal to feel unhappy. Of course, it would be wrong to dwell on it and make it the basis of your life. Being unhappy is part of life, and no one dies from being unhappy, or is a grump or immoral person when they are unhappy.
Another "of course," is that you should be happy or sad about the right things. If you're unhappy about refugees being abused or if a pedophile is targeting your daughter, you have a right to that. But if you're happy someone you dislike (even if they did nothing to you) is undergoing misfortune, like if they tripped and you laughed or got fired unfairly, that is certainly the wrong way to be happy.
5. Accept that happiness itself, being pleased or "good feeling" is not a solution. The problem with Filipinos is that they believe showing off happiness is a solution to problems. Trying to fake happiness while avoiding the mountains of problems. Force yourself to feel good, it'll heal. But I doubt that always works. Feelings can be deceptions. Faking it is bad medicine (or not medicine at all, it's poison). You're better off accepting the truth, being honest about things and not making any pretenses, since these can be shattered later like a glass mask.
Stop overrating happiness or feeling good. Happiness is not the do-all and end-all of life. It is simply one of the components that mold us as we go through the journey that is called life. As FallenAngel implies in their article, do we need to be happy all the time? Indeed, there are many articles saying happiness is overrated, and the pursuit of it can lead to more depression. There are other resources, such as one saying one should seek fulfillment instead of happiness. Just "google" them.
6. Accept that you're just one among billions of people and you're nothing special. Pride is based on the idea that one is unique, one is special, so they can lord it over others. No, you share the world with other people, you learn to live with them as equals. Thus, pride as in winning over others is based on inequality. Today, the most modern and civilized societies accept that people should be seen as equals; no one is greater or lesser. Thus, one who seeks pride seeks inequality that is the product of a condemnable mentality.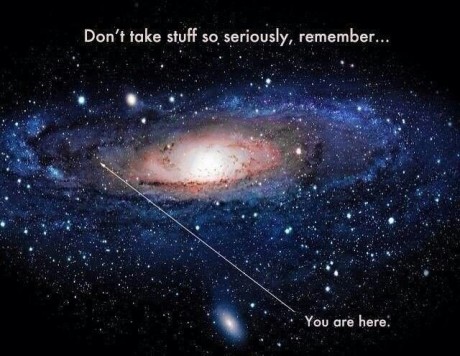 And related to the first tip I gave above, I decided to add something new (in July 2017) after pondering:
7. You don't need to find any reason to love yourself. Just love yourself! I once read about the origins of Mr. Terrific, who after achieving a lot of things, he thought that there was nothing more to life and contemplated suicide. So he became a superhero afterwards, but only after entertaining one of the dumbest thoughts ever. It meant Mr. Terrific failed to love himself. He probably that the idea that you need something to qualify your life; otherwise, you should not be alive. That actually goes against the right to life.
Does life need achievement or any embellishment to make it worthwhile? No. Do you need a reason to live? No. Just live! Sometimes, people find that they are alive without a reason, and find it a curse. You have no reason, so you are useless and must be removed. No! If you are alive without a reason, it is a blessing. A life means a chance to do things. Either find your purpose or make it.
8. Don't seek the approval or validatino of others. I believe this is one of the cruxes on why people become unhappy. Many seek to please others or indulge in vanity and pride to get others' attention: they feel that need this to "qualify" their life. If others do not give their approval, there there is no reason to live. Not only that; some people tend to place themselves as "approvers" over others. They want to sanction or coerce other people based on their approval or disapproval of them. This is wrong. People do not need any approval to live. Like I said above: don't try to look for an overwhelming reason to feel good about yourself, just feel good.
Now some may say, what about laws against killing or prohibiting people, aren't those approval? No. These are needed to help stop people from destroying themselves and others. They are not meant to represent people's personal approval of others. They are practical applications of principles of integrity and respect for life.
I believe one cause of conflict is that people seek to impose their approval on others. At first, people seek others' approval, i.e. they want to please others. It goes the other way as well, that they want people to please them or they want to impose their approval or disapproval of others. And if they don't get this imposition, they may strike out and hurt or kill others. It has led to this destructive quest that made the world the mess, namely the quest to control others.
In a way, when people try to kill or steal, they are not approving of others' lives or things, so they set themselves up as disapprovers. Wanting to impose approval or disapproval is a mode of control-freakness, when people believe that they should have control over another person or even just an aspect of their lives. The worst level is when they want to control the world, hence wars and violent disputes. People don't have a right to this. You may approve or disapprove of something about other people in your head, but it is not your right to impose it. Seeking to impose approval or disapproval of others is a cause of unhappiness in the world. Humanity does not owe approval or validation to each other, and can live without them.
Pride is a Roadblock to Happiness
And we go to the basic lesson here: pride is not a source of true happiness, in fact, it is a hindrance. The desire to win over others creates insecurity over the fear of losing. Thus, there is greater risk of actually being unhappy when you are in competition with someone. If you are in competition with someone, seeing them as an enemy of sorts, you tend to mistrust them. The better policy is sharing how you feel good about yourself with others, like sharing your hobbies and interests, hoping they feel better too. Instead of winning over others, win them over.
So what should you do that makes you happy? Maybe, have a hobby. A 2016 article says hobbies make people happier. You don't need pride in a hobby. You can be self-satisfied by working with your hands.
Pride certainly is one of the most difficult things to control. Humans seem wired to puff up with pride. But if one puts careful thought… and careful heart… to it, they can have a happier and more fulfilled life without it.
(New stuff added July 19, 2017)
I believe, as my cohorts here do, that what Filipinos embrace as their culture is what actually pulls the country down. And those who seem to be anti-dictators, who may also believe themselves to be "heroes," are the real dictators.