If you really want to understand Philippine politics, you have to suck it up a bit and bravely see how things really work in this country — ugly and disturbing as most of it may seem.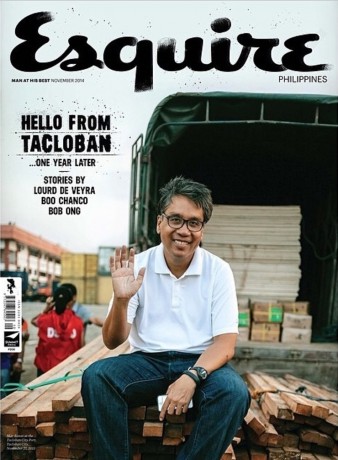 Every single  political campaign manager that I have worked with over the years since 1991 has told me that winning is all that matters and it's so true on so many levels. While necessary and good, emotionally charged speeches about noble sentiments and well made platforms of governance won't amount to anything at all if a candidate doesn't get elected and doesn't get the power to do whatever they promised to do.
To sum it up simply, good intentions don't win elections and never will.
What gets politicians elected in this country is a clear understanding of power politics and shrewd maneuvering — plus, of course, the resources to mount an electoral campaign.
Of course, there is a tendency to categorize the types of shrewd maneuvering into good and bad, clean and dirty, etcetera. But political operators have no use for those value based categories, all they're really interested in are the things that can be done and can work to make their candidate win.
Right now, the pitch of the current battle for the Philippine presidency is to pull down the top contender and if you believe what the political surveys say, this is Senator Grace Poe.
Many issues have been raised against Poe, but the more substantial ones I think are the issues raised against her citizenship and residency.
This move seems calculated to ensure that she backs down from any presidential ambitions and keeps to aspiring for the Vice Presidency at best, or even another senate term where she could be rewarded with a senate presidency by the victor.
Apparently the other contenders in the presidential race think this is where she is most vulnerable. But these issues are all legal issues which can be settled only in the legal circles by the best legal minds. In the end the best – and only arbiter – is a court of law, more specifically, the Supreme Court. Thus I shall refrain from getting into that fray.
What we take issue with – and even umbrage – is the hypocrisy of those who are using this legal issue NOW, at this specific time and circumstance.
We raise the issue of hypocrisy, but only because the two other candidates have been making a big deal about their supposed honor and integrity.
Why is it that the ruling Liberal Party (LP) led by PNOY and his boy Mar Roxas, and the opposition United Nationalist Alliance (UNA) led by  Jojo Binay bearing down on Poe on these citizenship and residency issues when they have made it very public that she would be a very welcome running mate if she so chooses?
How could you seek somebody to run as your vice president when she is, as you say, clearly in violation of the basic requirements of the office? Remember, the VP is the presidential spare tire. Or is election expediency paramount to a constitutional crisis is and when she is suddenly thrust into office if and when you die or are incapacitated?
Furthermore, Poe was elected Senator of the republic. Qualifications for citizenship are the same, so why didn't the question come up in the 2013 elections? Or was she just too cute that its radiance blinded us all?
The LP, UNA and all others questioning Poe's residency and citizenship better just bring it up in court, not dangle it as a sword over her head to do their bidding. Their hypocrisy just makes a mockery of their pontificating for truth, honesty, integrity and corruption-busting.
Thing is, my favorite source of political conspiracy theories has a good take on what is being done to Poe and he says, "It could very well be that Mar Roxas and Jojo Binay are offering Grace Poe to run as Vice President as a mere subterfuge in order not get suspected of being behind the demolition job being perpetrated against her. If it works, it could have a chance of winning over some of Poe's supporters while at the same time working to weaken Poe's position in the eyes of her supporters.
"Moreover, it would seem the more suitable running mate for Roxas would be congresswoman Leni Robredo because Roxas really has a preference for "yes" people or submissive as well as subservient people. The last thing he would want later as president would be a vice president who could out think and out do him.
"Then again, I would prefer that Roxas have Senator Alan Peter Cayetano as his running mate and then we'd all have a field day calling them TEAM ANTIPATIKO."