Before we begin, let me repost here a very intriguing question I found on the Get Real Philippines community page, all credit goes to Mr. Jakeson Lloyd Eudela and his sources:
SCENARIO: A woman who was wearing just a sando and short shorts (w/out bra) was walking across a dark alley in the middle of night. Then a man came to her and raped her then the man killed her. The next day, the news that a woman was raped because of her clothes she was wearing appeared on TV, newspaper and even social media. You are one of those who read the news. What would be your reaction?
A. It was the victim's (the woman) fault. Because she wore clothes which would provoke feelings of sexual desire to a man which then caused her misfortune.
B. It was the fault of the suspect (the rapist) because he did not resisted his desire and that the crime is solely the liability of the criminal only.
C. Both. Although it is true that it is the fault of the rapist, the clothes the woman wore was also to blame.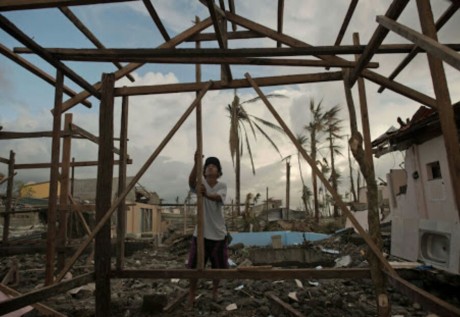 SUPPORT INDEPENDENT SOCIAL COMMENTARY!
Subscribe to our Substack community GRP Insider to receive by email our in-depth free weekly newsletter. Opt into a paid subscription and you'll get premium insider briefs and insights from us daily.
Subscribe to our Substack newsletter, GRP Insider!
Learn more
In case you're wondering, I actually answered C although I am willing to say that I'm not exactly blaming the woman for the incident but I will still say that she should've known better. For instance, everyone with a shred of common sense knows that wearing jewelry in a shady part of the city will probably get you mugged or that wearing shabby clothes to a party won't earn you many friends there. While the woman in the scenario above might not have anticipated what happened next and that the rapist should not be excused in any way for his crimes, I still think that the woman should've thought her attire over if she was going to more questionable parts of the city.
Anyway, so on to my point. I believe this is a scenario that is also relevant to the Filipino people, especially at this point in time. Do take note that as I write this, China continues to insist that many of our western islands are their sovereign territory and have built military installations on them and the insurgents of the south continue to clamor for the passing of the BBL which will undoubtedly allow them to take complete control over the island of Mindanao. In short, our country is again being raped like in the time of the Spanish, Americans or Japanese or is at least under the threat of rape.
Unfortunately, like the woman above, much of the troubles that have come our way are a result of our own foolishness in terms of our decision-making. For instance, we choose unqualified individuals to be our leaders without first considering the possible consequences of what their regimes would do to us. We like to flaunt the beauty and wealth of our country but unfortunately lack the military capabilities to defend our resources from those who would rape our beloved country. What's worse is that we've been having the same kind of problems for decades now but have learned very little and continue to make the same mistakes throughout the years.
[Photo courtesy The Baltimore Sun.]
I HAVE RETURNED TO LAY WASTE TO OUR ENEMIES!