Ladies and gentlemen, I remember writing an article using rape as a metaphor which didn't turn out too well. I don't think I can apologize enough to the people I've offended through my misuse of the term "rape". Unfortunately, with what's been happening lately, I think I have to use it again and, this time at least, I think that its use will be a bit more appropriate considering the kind of predicament my people have found themselves in. In fact, I think it's getting worse than that and it may be high time for us concerned citizens to take some kind of action before the situation gets even worse.
I also remember writing a personal note to President Aquino himself. Of course, I never really expected him to read it in the first place. In fact, I can admit that it really was more of a rant than an actual message if it can even be called that. What I missed saying in that particular message is that the 1986 Philippine constitution is not so much a body of law but a system to enslave the Filipino people. It has essentially become our "Matrix", trapping us in a world of delusion while oligarchs take everything of worth from us. The "Daang Matuwid" or Straight Path President Aquino and his associates like to flaunt is simply an extension of the "Yellow Matrix" designed to rape the common Filipino of everything he has.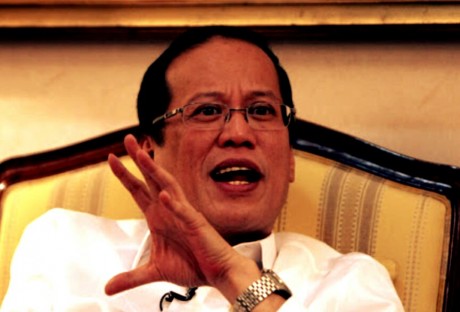 Here are three major points of the Yellow Matrix:
Protectionist Policies
The protectionist policies espoused by the Philippine constitution of 1986 may sound good but believe me, they're not for the benefit of the common Filipino. At best, they only protect the large businesses in the Philippines that treats its workers like slaves and force all the rest to work as slaves in other countries. Without these policies, we can bring businesses and investors to our country and provide the common people with stable and rewarding jobs. While these protectionist policies remain in place, we will never be nothing more than slaves.
The Yellow Media
Yes, here I go again, attacking the media. Unfortunately, the negative effects of the media are probably one of the major reasons why majority of our people are largely oblivious to the more important issues our country is facing. Are there people seeking justice for the Fallen 44? E di wow! What about the thousands of homeless people in the wake of Yolanda who are still struggling to survive? Boom Panes! 
The Balikbayan Boxes
This last I actually from my good buddy Paul Farol and is by far one of the worst actions of the current administration so far. For one thing, with the protectionist policies mentioned above, thousands if not millions of Filipinos are forced to slave away in other countries sometimes under the watch of cruel employers just to make ends meet. However, this total disrespect of OFW's private property simply pushes the limits of what can be considered acceptable even with the crime and corruption infested system the Philippines has. Like my friend Paul, I find that isn't the current administration content with slaving off our fellows to other countries? Must they invade the privacy of already desperate people and take away their hard-earned gifts for their loved ones? Is there no end to the greed and pettiness of the Yellow Administration?
I HAVE RETURNED TO LAY WASTE TO OUR ENEMIES!