There has been a mixed reaction to Joseph Scott Pemberton's confession about assaulting Jeffrey/Jennifer Laude and there are now those who demand that Pemberton be charged with murder and then there are those that state that the marine was simply overwhelmed with anger and that his charges be reduced considerably. I remember writing various articles that deconstruct some of the values that the we Filipinos supposedly have. We've discussed everything from humility, industry to democracy and now our subject for today is justice, especially when it comes to the Pemberton vs. Laude case, and how, once again, we fail to understand what it really means.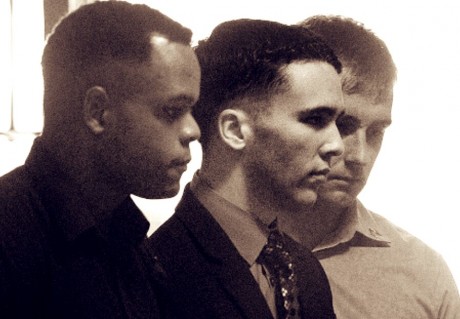 So okay, let's start with the definition of the word "justice". Big word, isn't it? In essence, justice is supposed to be a sense of equality and fairness. It is about "giving what is due" regardless of a person's standing in life. It is closely tied with the laws that govern a country and that justice revolves around what should be done when one of these laws are broken. While it may surprise some, justice is not about revenge. Justice is about maintaining or restoring a social balance but revenge is simply giving into one's emotions and getting even with the opposite party regardless of who else it may harm.
A good example of justice is that when someone is robbed, efforts will be made to restore that victim's stolen goods. When someone is kidnapped, efforts will be made to find the person in question and return them to their loved ones. Unfortunately, majority of Pinoys do not seem to see the idea of "justice" in the same way. More often than not, to the common and typical Pinoy, "justice" is about exacting one's revenge on another, regardless whose feelings it may hurt and how it may destabilize society as a whole. For Pinoys, "justice" is more about making one feel better about oneself rather than doing what is right.
The whole debacle regarding Pemberton and Laude is more a product of people's prejudice rather than because of the people's "sense of justice". What's actually happening is that anti-American protesters are simply taking advantage of the xenophobia inherent in a lot of Pinoys in order to kick the Americans out of the Philippines. At the end of the day, it's less about giving the murdered Ms. Laude the justice she deserves, but more about making Pinoys feel superior to the American forces based in our shores.
While I still think that Ms. Laude didn't deserve to die, I still find it more than a little hypocritical that there are so few who want to listen to Pemberton's side of the story. How can there be justice when the majority see Ms. Laude as the victim and Mr. Pemberton is the victimizer even when it's been said that Ms. Laude has a criminal record of her own that needs to be considered before jumping to conclusions? How can there be justice when the side of the "victim" refuses to be honest about what really happened and continues to ignore the empirical evidence presented to them in favor of unreliable testimonies from questionable witnesses?
I HAVE RETURNED TO LAY WASTE TO OUR ENEMIES!