In her latest article, Fallen Angel shows us how our own culture works against us in various ways. Unfortunately, there are still a good number of commenters who, due to a misguided way of thinking, see things differently and are quick to assume that the article is once again attacking the integrity of the Filipino people. However, this begs a simple question: What integrity?
The thing is, what a lot of typical Pinoys don't realize is that a lot of the perceived "positive" traits of the Filipino people are often fairly minor things embellished and glorified by the media (such as, supposedly taking care of their elders and returning money to their owners) or simply outright lies. And before you start, yes I know what some of you are going to say: "There you go again being all negative!" or, alternatively: "You guys are so negative, I bet you guys are just jealous!"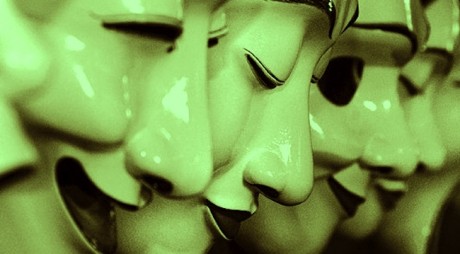 Well guess what, lying isn't something positive either. You have to remember that the basis of all good things in the world is truth, that and little else. In order for one to improve himself, one must first acknowledge his own faults and, from there, work to undo or better them. Yes, a white lie can be nice but you have to remember that a white lie is just that: a lie. It will never be the truth and it will never be a viable solution to any problem. Of course, you can always lie to a person but sooner or later they will find out that it's all just a ruse.
As American President Abraham Lincoln said: "You can fool some of the people all the time and you can fool all of the people some of the time but you can never fool all of the people all of the time."
Sooner or later, your cleverly woven lie will unravel and the people will see you for who you really are. So even if you do tell a lie for a just cause, you should know well that it will never be real no matter how much you try to convince yourself that it is. This goes to show just how dishonest some Pinoys can be with just how they seem to think that lying to themselves can be a positive thing.
Let me tell you something, telling your girlfriend that she's as hot as Kim Kardashian even though she could pass for a kaiju will not turn her into anything like Kim Kardashian and her friends will only laugh at her. Also, telling your boyfriend that you love him even though you only said "yes" to him because you pitied him isn't going to turn him into some kind of Prince Charming and it isn't going to give the both of you a happy relationship. Lastly, saying that you live in a developed country isn't going to make your Third-World Hellhole into an advanced First-World Superpower.
Listen guys, we are Get Real Philippines because we discuss issues using a realistic approach (even the fantasy  ironically enough) and not by deluding ourselves with pleasant lies. Yes the truth hurts, as I've said for the thousandth time, but only by acknowledging it can we make the necessary changes for improvement. And for the last time (though I doubt this will be the last time I'll be saying this), GET REAL!
I HAVE RETURNED TO LAY WASTE TO OUR ENEMIES!