Uncontrolled shrinking into the infinitesimal cosmos as Scott Carey did in the 1957 sci-fi classic, The Incredible Shrinking Man — that is the concept Ant-Man owes a tip of the hat to in one of its final scenes when Scott Lang (played by Paul Rudd) plunges seemingly toward a similar fate after being left with no choice but to shrink past a threshold subatomic size in order to beat the bad guy.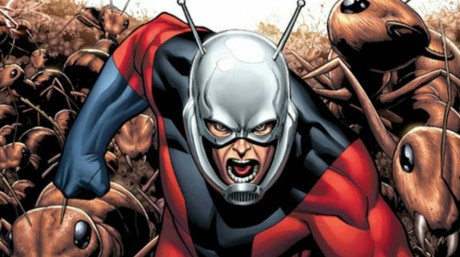 Ant-Man is great entertainment. The film is so well-crafted and performed by its stellar cast that it so effectively distracts a tech-savvy generation from its bad science. Well, everybody is fascinated by the notion of superhero action on ant scales anyway, which is why shrinking men (and kids) have endured as a premise in cinema for decades. On that, Ant-Man succeeds brilliantly, taking us for a ride over a landscape made breathtakingly gigantic by Lang's powers.
SUPPORT INDEPENDENT SOCIAL COMMENTARY!
Subscribe to our Substack community GRP Insider to receive by email our in-depth free weekly newsletter. Opt into a paid subscription and you'll get premium insider briefs and insights from us daily.
Subscribe to our Substack newsletter, GRP Insider!
Learn more
Shrinking below the subatomic level presents conceptual problems though as we begin to wonder what then composes a man who retains his macro structure even as he floats amongst the same subatomic particles that would have made made him up at macro scales. So shrinking further down to quantum is nothing short of an infinite stretch of the imagination!
Indeed, one of the scenes suggests Scott Lang did just that in his Ant suit – shrink down to the realm where even the dimensions we can perceive meet their lowest measurable value. If I recall my college physics that's smaller than the Planck constant where quantum laws take over and all sense ends. And, yet, Lang manages to get there while keeping his structure as a living, thinking human being intact, surviving, and figuring a way back to the macro world to fulfil the mandatory Hollywood happy ending.
benign0 is the Webmaster of GetRealPhilippines.com.