"Insanity is repeating the same action while expecting a different result."
~Albert Einstein
During my days as a student nurse, I was once forced to work at a mental hospital somewhere in Manila. For the sake of privacy, I'll hide the identities of the personnel involved, including mine of course.
Anyway, one of the clients there I never forgot was this one woman whom we'll just call "Ophelia" for the sake of simplicity. Anyway, Ophelia was right around 26 or 28 when I and my fellow nurses first encountered her. She was ranting and raving when we first saw her, struggling against the nurses and her restraints.
While she was still quite young, she had the look of a forty-year-old grandmother with too many kids. Looking at her, I could have said that she might have once been beautiful and could be again if she ever recovered. However, as she seemed locked in her own fantasies, recovery may be quite far off for her.
When asked about her identity, she claimed that she was a princess of some kind married to a Canadian prince who would, any day now, come to get her and take her home. She also said that the facility holding her was a cleverly disguised mansion funded by her Canadian husband to protect her from "bad people". When confronted, she would vehemently defend her beliefs, claiming that the person criticizing her was one of the "bad people" who were paid to ruin her relationship with her royal husband.
Looking back on Ophelia now, I can't help but think that majority of Pinoys think in a way that's more than a little similar to her. When confronted about their dysfunctional habits, many Pinoys choose to see only what they want to see and hear what they want to hear. They will choose to spin said words to their favor or at least get it to conform with their own twisted thinking instead of thinking them over closely and considering what is actually being said. Oftentimes, they will even lose themselves in their own fantasies (probably based on a teleserye of their choice) which are filled with narcissism and a grandiose sense of self-importance. They will think themselves the center of all attention and that their critics are attacking them and their "happy lives".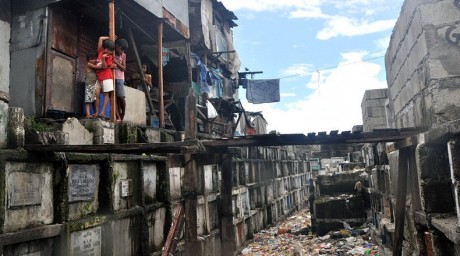 Ladies and gentlemen, with just how far the situation has degenerated and is continuing to degenerate, I can only wonder what can save the country now although the three crucial things are:
We Should Wake Up As A People
C'mon guys, life isn't a fairy tale. Life is hard, we need to realize that. All of us.
Changing for the better won't be easy but if we do it now, we might still be able to give the next generation a better future.
We Need To Set Our Priorities Straight
As I've said a thousand times, celebrities could care less about you and your lives. They are not the ones who are going to change this country. We the common people will be the ones to do that.
What they do might be entertaining but it's got nothing to do with the future of our country.
We Need To Get Up And Do What We Can
Again, this is a statement I've repeated more times than I can remember.
We the people are the key to our own progress and prosperity. But for that to happen, we need to do out part even if it seems small. Even if its just putting our trash in the right place or choosing to only vote for political candidates who have the right qualifications.
I HAVE RETURNED TO LAY WASTE TO OUR ENEMIES!