There is much irony surrounding the whole circus over the "indecent" video, allegedly of Filipino teen star Andrea Brillantes, that went "viral" last week. On one hand are the justice crusaders calling people to respect the privacy of Brillantes (who, as of this writing remains tight-lipped).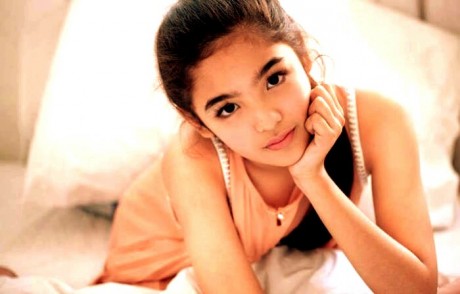 Echoing the sentiment of civil society, veteran journalist Elizabeth Angsioco wrote in her Manila Standard Today column…
…what people do in the privacy of their homes is none of other people's business for as long as what they do is not a crime. So, instead of maligning and questioning the girl, people should go after the person/s who took the videos and/or uploaded the same on the worldwide web.
Indeed, and this is the way mature adults ought to be regarding the whole brouhaha — in a more circumspect manner applying a bit more empathy in considering the predicament Brillantes finds herself in (whether the video is that of her or not).
The trouble is, this is not how reality works — certainly not the reality of the 21st Century where powerful consumer computing products connected 24/7 to a vast global public network are within easy reach of even the poorest most ill-educated people. In real life, what ought to be is often not consistent what with what is to be. My colleague Paul Farol in a five-minute rant offers the real deal that "victims" like Brillantes need to face in today's world order.
The reality is, you can't stop people from talking about something once something is made public — really, it's like stuffing worms back in a can once it has been opened. You can try and there are ways to do this effectively, if you have enough money and can mobilize a lot of people — law enforcers, techies, and publicists.
Of course, knowing this reality does not offer relief from the on-going personal trauma Brillantes and other "viral video" victims might be going through today. Add to that the simple fact that there is little hope that the perpetrators of the astoundingly callous act of uploading this video onto the Internet will ever be brought to justice — not in a country where crime is by all intents and purposes an entire way of life.
It is easy to descend into despair under the weight of immense personal setbacks such as these. But there is light at the end of the tunnel. The thing with the human condition is that what really matters in life is what you do going forward rather than what happened to you in the past. Events disappear from existence when these have passed. But the future is yet to be.
So here's what's on the other hand. Observe the recent rise to local mainstream fame of former Japanese adult video star Maria Ozawa who, this weekend, was a featured guest at FHM Philippines' 100 Sexiest victory party. Ozawa, who recently is making waves in Philippine showbiz after "retiring" from the adult showbiz industry, is proof that Filipinos can see past a seedy past.
Does this mean that Brillantes should consider a career in the adult entertainment industry? Of course not. There are two points we are trying to make here:
(1) Brillantes backdropped by the rising fortunes of Ozawa in Philippine showbiz highlights the fact that Filipinos don't really know what they are talking about when they pompously wax "morality" in their quaint public rhetoric.
(2) In the very technology that supposedly "destroyed" Brillantes lies her salvation.
On the latter point, this is what Farol essentially says in his rant, that "if you have enough money and can mobilize a lot of people — law enforcers, techies, and publicists", anything is possible. And this is specially true today in a world where ordinary citizens can fight Big Media's flamethrowers with their own grassroots fire.
You just need to be smart enough to overcome your historical baggage — vilified parents, unwise words said in anger, or even viral videos, as the case may be — and draw inspiration from people who had succesfully done just that: succeed after being told they are not entitled to a shot at success. Ask Senator Bongbong Marcos, Christopher Lao, and, yes, Maria Ozawa. They may not be the sorts of role models a primitively-judgemental society like that of the Philippines' may put up for its youth to look up to, but they certainly offer a more real way forward than the imaginary paths paved by our society's self-anointed do-gooders.
benign0 is the Webmaster of GetRealPhilippines.com.