It seems a lot of people are looking at the presumptive presidential candidates in 2016 and are asking, "Is there no one else?"
Nevermind that the ironic usage of the line "Is there no one else?", which is popularly attributed to a Brad Pitt movie where he played Achilles and was asking that question as a boast after slaying the champion of his enemies.  If ever the line would seem appropriate, it would be in the sense that Pinoy indolence thwarts any means of reforming it and the thing it killed was the very essence of democracy itself, which is the right as well as duty to CREATE choices where there was none.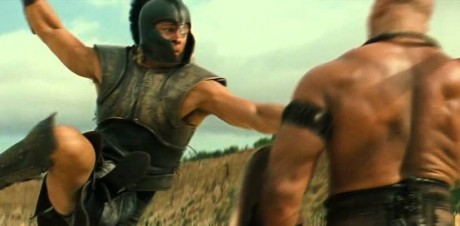 All right, perhaps it's a sweeping generalization to characterize an entire population as indolent. After all, there is no denying that Pinoys are hard working when you consider that the average employee in the Philippines actually works 16 hours a day — figuring that it takes 4 hours to get to and from work, 4 hours to attend to family related work, and 8 hours of work. Also, consider that Pinoys are willing to take on almost any kind of income generating activity from working abroad to working nights in call centers to all kinds of perilous manual labor.
But of course, if they aren't working, they are busy tending to the 3 or 4 children they have or watching what seems to be an endless stream of teleseryes, noon time shows, or game shows on TV.  If not, they're probably standing watch over some street somewhere or doing some other activity that doesn't require getting paid.
What I am saying is that most Pinoys are actually decisive and industrious when it comes to the choices that are GIVEN to them — even when all the choices seem bad.
That's why, when you ask an OFW or someone engaged in some manner of illegal or illicit occupation, they'll justify it by saying they are desperate or more colorfully as "buwis buhay" or "kapit sa patalim".  To make it seem better, they'll also add that whatever they are doing is just something to get by and is just temporary, till they can find something better to do for money.
So, with so little time as well as money to spend thinking of a future beyond the next meal or paycheck, Pinoys are bound to just take whatever choices are offered to them.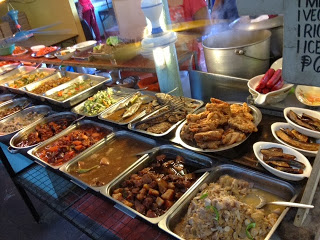 If I were to compare it to an everyday situation, it would be like going to a turo-turo karinderia when you are tired and hungry. A person in that situation would most likely just choose whatever food is in the chaffing dishes in front of them — even if none of them particularly appeals to them.
Thing is, even in that situation, there is always another choice and that is to CREATE ONE.
The average Pinoy would ask, "Wala na bang iba?" and the karinderia owner would probably say, "Wala na."  But the assertive and clever Pinoy would probably try to strike a deal with the karinderia owner to get them to cook up something more to his/her liking — even it means buying some of the ingredients himself/herself.  Also, if it comes to it, the assertive and clever Pinoy will probably even go into the kitchen to help cook the food himself/herself.
Going back to what seems like our only choices for president in the 2016 elections, we are being led to believe that it is impossible to CREATE a choice other than those being named in news media and most people will simply just take anything that's offered to them.
In ending this short discussion on the state of Pinoy democracy, I won't make any suggestions as to what most people should do. I'm basically insulated from the whole situation that's happening around me and my income doesn't depend on who gets to sit as president/governor/mayor/barangay chairman. Moreover, I'm trying to get rid of the habit of telling people what to do and just focusing on what I should do to improve my life as well as the lives of those who matter to me.
Instead, I am going to ask: Are you going to take the choices given to you like some automaton or are you going to push yourself to work on CREATING a choice?