Look guys, it's in the title, this is actually more of a rant than an actual article but I think you guys need to hear this out anyway…
GRP has time and time again been called out on being Anti-Aquino and, indeed, many rabid loyalists of the "yellow" administration has called us and many others who stand with us in opposing the Aquino family and their shenanigans countless insults. There are those who accuse us of having "crab mentality" without really understanding the meaning of what "crab mentality" is in the first place as stated here by Fallen Angel. Then, there are those who call us "paid hacks" of the Binays or any other political parties that are equally corrupt as the Aquinos. Last but not least, there will always be those who will resort to below-the-belt attacks and, when they know our identities, go on to bash our very appearances or personal issues.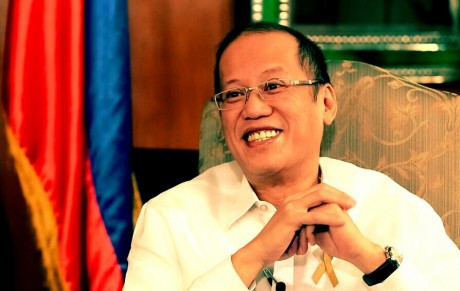 However, for those who are willing to listen, you should know that we're not opposing the president just because it's cool. Sure, there are a lot of youths out there who try to look and be rebellious so they can impress friends and, most importantly, members of the opposite sex (or same sex for that matter). It is because, essentially, some of us here have come to the conclusion that President Noynoy Aquino is unfit to rule the country and his continued presidency, unless somehow cut short, will only lead further complications for the Filipino people.
Over the many incidents that have followed over his term, here are some of the things that stand out most during Noynoy Aquino's presidency:
His flimsy approach to helping the Yolanda survivors have led to little progress with majority of the refugees remaining homeless and at the mercy of oligarchs who all too often withhold relief goods from them.
His inability to apologize for his mistakes has broken the hearts of many Filipinos as well as aggravated the Chinese who are more than a little angry about the bus hostage crisis which he adamantly refuses to apologize for.
His tendency to prioritize his allies over the safety and welfare of the Filipino people has only lead to further squalor for the poor and the enrichment of existing oligarchs including the Aquinos themselves.
Now people, with the three facts stated above, does it seem like Noynoy Aquino has even any idea of how to run a country? Is he even mentally fit for the office of presidency? Does he even understand the meaning of leadership?
Before I continue, I would first like to ask if any of you here know what it feels like to be a passenger in a vehicle driven by a drunk driver. You see, leadership is all too similar to that of driving. Several times, I've had the misfortune to ride a jeep with a drunk driver (no joke) and feared for my life with the way the rickety old vehicle zigzagged on the road like some sort of metallic snake. Once, I got so frightened I simply got off and walked the remaining two kilometers to get home because the jeep almost crashed into a ravine.
People, it's clear that Noynoy Aquino isn't in the right frame of mind considering all the decisions he's made so far. Are we going to allow him to make more wrong decisions and doom the country further?
I really think it's time the Philippines pull over and let someone else drive for now before he sends our rickety old jeep off a cliff and into the South China Sea…
I HAVE RETURNED TO LAY WASTE TO OUR ENEMIES!