The killing of former Inquirer corespondent Melinda 'Mei' Magsino brings to 26 the number of media personnel killed under the watch of Philippine President Benigno Simeon 'BS' Aquino III. Suffice to say, even the mightiest newspaper in the Philippines will likely helplessly watch as justice, yet again, proves elusive; this time to one of their own.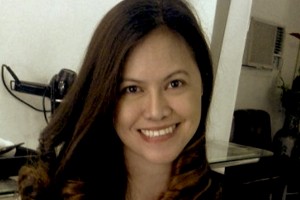 Despite so many years of indignant calls for justice by some of the most influential communicators in the country, very little progress has been made. They are up against powerful people and very cheap assassins. A deadly combination indeed. The latter punctuates the absolutely dismal value Philippine society places on human life. The wealth of the earlier gives that fact poignant context.
Notable of all is how, despite the supposed "outrage" Filipinos seem to express about powerful people killing vocal journalists, such sorts of people continue to be elected to office by popular vote again and again.
Indeed, the disturbing way murder is regarded as a mere banality in the Philippines seems to emanate from the top.
The National Union of Journalists of the Philippines (NUJP) quoted the following excerpt from a statement issued by President BS Aquino in Belgium after he was queried on the "questionable" human rights record of his administration.
For instance, in the media killings, some who used to work in media died. Did they die because they were investigative journalists? Were they exercising their profession in a responsible manner, living up to journalistic ethics? Or did they perish because of other reasons?
It is quite revealing that the President would focus his explorations on the matter of the murder of Filipino journalists on issues of their conduct rather than on the means, motives, and nature of the perpetrators. It is almost as if he is suggesting that the possibility that these journalists attracted their fate is even worth considering.
This attitude, in fact, can also be seen in the way the administration of President BS Aquino is managing the fallout from the massacre of 44 Special Action Force police officers by Islamic terrorists in January this year. The approach to inquiries into the case tends to focus on "historical" contexts behind Filipino Muslims' armed insurgency in Mindanao and on issues surrounding the flawed (if any) coordination between the police and the Army within the framework of the ceasefire agreement between the Philippine government and the Moro Islamic Liberation Front.
In both President BS Aquino's statement in Belgium and the way his government is spinning the SAF 44 massacre, it is the victims' circumstances and contribution to events leading to the crime that are being scrutinised — not the circumstances and nature of the perpetrators and the actions they contributed to the tragic criminal outcomes.
Politicians in the Philippines, it seems, have become experts at literally spinning the story around when it comes to the subject of politically-motivated killing. Where Filipino politicians are involved, it is the victims — not the perpetrators — who are on trial.