There was news about an apparent suicide floating around the office the past week.
A relatively healthy employee, dead at thirty.
It would have been more shocking had this instance been the victim's first attempt but I believe it wasn't.
According to people who knew him well this was the third and, unfortunately, successful time the guy carried out the act.
That the person, according to some, gave up on life or "Sumuko sa buhay."
Obviously.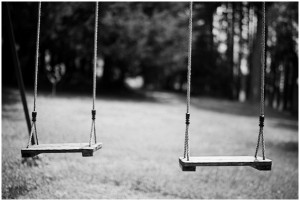 Apparently he left a string of digital bread crumbs leading to the ultimate destination days prior to his demise.
In the office Lync communicator alone (shown to me after the news broke), I'm sure those who always chat with the guy or checks on his presence every now and then probably didn't miss the note he wrote: "It will soon be over. 0315."
Of course just because someone wrote a cryptic passage in his account does not necessarily mean the person's up to something dark or sinister. Under normal circumstances you can probably attribute that to a contrived attempt at being cute or maybe even vanity.
But in this case, normal is about as far away as you can get, as things get a more colorful perspective if you are aware of the person's history. And what even made that thing more alarming is the followup status messages in Facebook that, for all intents and purposes, were actually suicide notes that people apparently just 'liked' or commented on.
If there's one thing I've learned from this little incident, is that the average person in the Philippines still has little or no grasp of how important information like knowing a person's past attempts at suicide can help prevent another one from happening if people around act accordingly and with urgency when signs of any suspicious behavior from the person comes out of nowhere.
It doesn't matter what the precipitating factor was: failed love affairs, doomed careers, isolation, etc. Every suicide ever committed always goes back to some sort of severe clinical depression that, for all its romantic and literary undertones and glorification, really is a disease.
A life-threatening one at that.
Unfortunately for us here in the sunny side of the Republic Of The Philippines, mental health care as a branch of medicine is still relegated in the dark ages of development. You'd often hear comments about it like the person was just having a bad day at work or, maybe, he'd pull out of it as soon as he gets a good night's sleep.
Or the person's just suffering from a temporary case of the blues. Nothing a few cases of beer or night out in some strip bar won't fix.
I am not a psychiatrist nor a clinical psychologist but I do know that a disease won't go away without a doctor's guidance and proper medication. And if people's assertions are to be believed that the person have had several attempts at taking his own life in the past, that could only mean that there's some sort of severe clinical depression at work that needs professional help that no amount of pep talk from friends or "bonding" will solve. One does not need to be a doctor to know that a person vomiting blood needs help ASAP.
I expected to hear reactions of people close to the guy making frantic calls to the HR or immediate family upon reading those statements but none of that has surfaced so far. His sister did allegedly see it (probably not an avid Facebook user), but by then it was already too late.
I can't help but think that the person was actually trying to ask people for help to stop him via those cryptic updates.
And that is the saddest part. That people's perception of suicide is a failing of character/fortitude in the tough challenges of life. That's true to some extent, but a disease is a disease. And one cannot hope to get cured by fortitude alone.
R.I.P, man. Hope you already have the tranquility you never found in this world.
Worker in a private sector hive.