For those of you old enough to remember former U.S. Vice President Dan Quayle he was made out by the mostly left leaning US media as their version of Erap. Dennis Miller went as far as suggesting that then President George H. Bush should have no fear of assassination since his allegedly incompetent VP acts as a living bullet proof vest since no one would want to see him act as president.
We never did find out what the US would have been in the hands of Dan Quayle. So called thought leaders in this country though like using current VP Jojo Binay as their own bullet proof vest for President Noynoy    Aquino.  As if whatever the perceived faults of Binay will excuse anything Noynoy has ever done or will ever do as president.
Let's get something out of the way right now, I am no Binay fan. You know someone by their friends and very early on I knew a significant friend of Binay is Erap. Both are popular in this country and people wonder I am not a proponent of pinoy pride. For all of his games with numbers I really hope there is a court with balls to prove that he did something wrong if he did it. The fact that no one has come close is either an indication of the skill of Binay or the ineptitude of the justice system here.
The one crime I can convict Binay of without a doubt is him hoisting his simpleton daughter upon this nation and telling them that she was worthy of being a senator. Of course the simpleton electorate believed him which is on us. Still just because you can do something doesn't mean you should. He is not being dumb by saying that but smart for knowing his audience.  But that is what politicians do. They prey on the ignorant and the best way to keep it all going is to make sure the ignorant stay ignorant. Hence that is why the line between pinoy showbiz and pinoy politics is so blurred: both need an ignorant nation to maintain the status quo. A system dependent on ignorance can not be smart. Proud to be pinoy !!
When Noynoy won in 2010, us people who knew better had to grin and bear  it because it was the will of the people. Why is Binay any different ? He was elected by the people just like Noynoy. I even have a better question, if Binay is as horrible as all the Noynoy worshippers say he is :why has your corruption busting  idol never lifted a finger against him? Repeat after me: there is no Daang Matuwid. Please refer to P.T. Barnum's famous words.
I do not like Binay and all his family stands for. I was the  first one in GRP to point out the silliness of his daughter being a senator. I always expect idiocy from pinoy voters and in 2013 they did not let me down in that department. I will give the devil his due though. Unlike Noynoy Aquino, Jojo Binay got to where he is by hustle. A word apparently missing in the vocabulary of Noynoy. Of course in his little world Noynoy Aquino believes someone who has spent much of his adult life is suspended animation is worthy of the Nobel Peace Prize. Last I looked the Nobel Prize was won by competent people who achieve things out of their desire to make the world a better place. Not by someone openly campaigning for it by proposing something unconstitutional that essentially sells out their nation.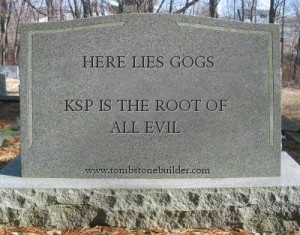 I want KSP is the root of all evil on my tombstone. At the rate I am going it won't be long before they bring out the mason. Google this fantasy of the spoiled, entitled brat even being nominated for a Nobel Peace Prize and all you see are local sites. I smell KSP. I smell smoke screen. I smell bought journalism. Reminds me a lot of how local media love to attach Manny Pangilinan's name to any NBA team that is even thinking of looking for a new owner. I find it weird that an NBA team that will be sold to anybody is never mentioned in websites that cover the NBA like ESPN. KSP is the root of all evil and  if you have an imaginary NBA team or an imaginary Nobel Peace Prize in the Philippines you will still get your pansin.
Binay, Aquino , Drilon , Ochoa all of them trying to epal themselves to Pope Francis when they are all the very essence of what should be tied to a rock and thrown to the sea . All these politicians believe that if they have proximity to greatness that they themselves will be great. Noynoy claims that the pope 's warnings    were not directed to him despite him being president for four years. Pinoy politicians are essentially selfish, immoral people who spend their time in public office trying to make you believe then opposite.
Noynoy in front of the pope accuses church officials of being quiet. Yet when they ask for him to resign    it's weird how alleged yellow media made church officials quiet. Noynoy acted bereft of maturity when given the privilege of addressing the pope. When boiled to its essence: " me good, them bad" . New York Knicks owner James Dolan recently responded to a fan and it was comical.  So comical I wonder if he went to Noynoy for some writing tips.
If you read what I wrote then there is no doubt where I stand in how I feel about both Binay and Noynoy. Don't use one as an excuse to allow the other to continue making a mockery of national affairs. Should the two screw things up beyond comprehension well let's all remember who voted for both .
Putting a very sharp needle into the balloon known as Pinoy Pride since 2012.