I have always been fluent in English. You can say I grew up with the language.
When I was in high school, people around me seemed to be so enchanted by the English language. There were those who seemed impressed by the way I spoke English while there were those who hated me for the same reason. Of course, growing up in the 80's, most of the cartoon shows I got to watch were in English, further sharpening what knowledge I had in it. It was in fact the Teenage Mutant Ninja Turtles who taught me the words "unstable DNA" and it was the Transformers who taught me the meaning of the word "cosmic". It was only in college that I learned that not everyone was skilled in English and that there are actually people who get offended when you use it around them. It was actually around then that I started hearing people saying that their noses bled when I spoke English around them (to be honest though, I actually thought they were trying to imply I was hot because nasty anime characters tend to get nosebleeds when they see something sexy or nasty going on).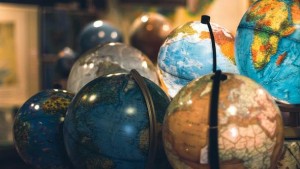 Anyway, what baffles me to this day is just how many Filipinos treat the language. While English is considered a national language along with reliable old "Tagalog" which many insist should be called "Filipino", there are a lot of people who demand that English be removed from the school curriculum and that all forms of media be translated to "Filipino". This, despite the fact that knowing how to speak English fluently has always been the strong point of Filipinos and is one of the things that has helped us keep up with the global community.
On the other hand though, there are a lot of people who have a different view of the English language altogether. Some people, usually the more elite (or people who think they're elite), use English as a symbol of their self-proclaimed "superiority". It's not at all that different from the way Russian aristocracy once used French in their language, to make themselves seem more superior than the peasants they ruled over. These are people who consciously try to speak English without an accent or add as much American or British in the way they talk so people will be impressed with their alleged "fluency". I am willing to admit though that during my earlier years, thanks to my grandfather's influence, I did carry a bit of Appalachian accent which I thankfully mostly lost in college.
Well then, for both sides of the argument, let me clarify something for you. English is a language of trade. I mean sure, not everyone uses it for business, but most major businesses have English as a language option. I'm not really sure, but I doubt majority of video games being manufactured today have a Swahili, Inuit, Esperanto or Filipino voice over. English is right up there with Spanish and Chinese when it comes to being the most frequently spoken language in the world and is used as an official language by the European Union and the United Nations.
On he whole though, I'll go back to what I said earlier: English is a language of trade. To put things into perspective, let's discuss a little history…
English evolved from the German language, so it's actually related to languages like Dutch, Afrikaans and Yiddish. As its name implies, it is a language originally used by the people of England and goes back as far as the Roman Age, when centurions marched across the plains of Britain. English shares some similarity with Latin as well, implying that it is actually a "child" language of both German and Latin, just as Afrikaans is the child of Dutch, English, German and African dialects (excuse me, my nose is bleeding). Anyway, one can imagine that English got its beginnings when the Romans wanted to trade with Germans and Celtics.
Case in Point:
German Barbarian: Was Denn?
Scottish Celtic: Chan eil mi 'gad thuigsinn.
Roman Centurion: Repetere placet.
Scottish Celtic: Hey, let's just speak English guys, this isn't getting us anywhere.
German Barbarian: Okay, that's better.
Roman Centurion: So what were you guys saying?
Scottish Celtic: I was saying something about getting tickets for the Colosseum for me and my family.
German Barbarian: And I was looking to sign up for a fight there.
Roman Centurion: Well gentlemen, you've come to the right place. We've even got a promo for this year: kids can watch for free as long as they're accompanied by their parents. It's more fun to watch people's limbs get hacked off when you've got your family with you.
Scottish Celtic: That sounds like a sweet deal.
Roman Centurion: And that's not all, we'll also be selling mugs and t-shirts printed with the face of and signed by the Caesar himself!
German Barbarian: Will I get to meet Caesar if I win?
Roman Centurion: Not only that. We'll throw in your own mansion somewhere in Rome and a slave of your own choosing to boot!
German Barbarian: COOL!
As it is with Taglish (which is the unruly child of English and "Filipino"), English came together as more Germans, Romans and Celtics made contact with each other, traded, intermarried, warred, became friends, warred again, established a peaceful organization that they can ignore together, warred again, ad infinitum. It's usually how languages evolve in the first place.
Now, back to the present. The English language might not be all that superior to other languages at all. In fact, from my perspective at least, it seems a lot simpler than traditional "Filipino". However, no matter how you view it, most foreign media (save for dramas from Latin America and South Korea), instruction manuals and modern businesses will have English as a primary language. While Filipinos do speak very good English at best and can at least understand its basic meaning at worst, its sad to say that there are a misguided few who still seek to remove it from our schools because of the perceived notion of "American Imperialism".
Stephen King once compared language vocabulary to a toolbox. While Tagalog, or "Filipino" if you insist, is interesting in and of itself, it is only a minority language of the world. Sure, it might be prevalent where there are a lot of Filipinos, but I'm sure that not many foreigners will even bother with it unless Filipinos are included in some kind of international event. And even then, they're still likely to use English for us anyway because we are known for its use.
Unfortunately, as the country continues to fall deeper into poverty and our youth get dumber in each generation, it seems that even our skills with the English language will wane over time. Heck, translated films are already being aired by local channels on a regular basis and that most people of the present generation treat English like Enochian. It saddens me to note that in the time of my parents and grandparents, Spanish and Chinese (both of which are probably two of the most widely spoken languages in the world) were still taught in schools but are now all but forgotten by today's air-headed youth. Is it only a matter of time before English too is forgotten?
Children of today, please take note: English is not Enochian. No, it isn't supposed to summon eldrtich abominations (I was summoned into your dimension using an Ilokano incantation) and it's not supposed to make your nose bleed (my manliness and sex appeal will do that). So please, English might be one of the few things that's keeping us competent from a global perspective, so let's work to keep it in place.
I HAVE RETURNED TO LAY WASTE TO OUR ENEMIES!