As a commenter previously mentioned, the unprecedented success of the show Mari-Mar prompted the rise of modern teleseryes. Ever since then, local TV had never been the same again. Now, all you really see on local channels are shows of similar nature or at least contains elements thereof. While I have never developed a liking for such programs, the fact that they now dominate just about every channel throughout an entire day makes me more than a little worried for the young minds who have no access or have no knowledge of any other media asides from our local channels.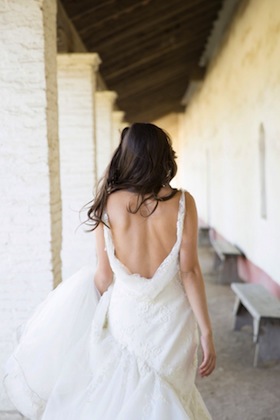 Going past teleseryes and the cheesy themes of many local films, let's take a look at the many "values" that our society allegedly has. Again, during the latter years of my college life, I began to see the nature of shows changing with the times. Of course, one can note that romance will always be part of any show. After all, you need variety if you want to make things work. There's action for the people who like to see folks fighting, there's the occasional Halloween episode for people who want to see some horror and, let's not forget, there's always a need for couples in any given show.
However, there is something definitely wrong when just about every show you see revolves around romance and nothing more. When I began to notice that local TV was becoming more and more romance-centric, I complained to a guidance councilor about the way that it seemed to be the only thing that's popular and all she could say was: "What can you do? Filipinos are a romantic people." To this day, I am still dumbfounded by that statement and I'm more than a little at a loss on how to think things through.
Well, it is true after all. The Spaniards, to whom we owe some of our heritage, are a very romantic and passionate people. One can tell from the dances they created that seem more than a little risque for some and their poetry can be placed alongside that of the French's when it comes to its romantic content. No doubt that the Spanish passed their ideals unto us along with their other colonies like Mexico, a large portion of Latin America and Morocco which has received plenty of influence from Spain.
Besides, romanticism isn't just common to the Philippines or any of our other Hispanic cousins. A lot of films and books these days possess "romantic plot tumors", romantic scenes that seem out of place in a setting that would otherwise have very little time for such things. Take for instance the focus on the romantic aspects of the Hunger Games films as well as the romantic relationship between Mr. Spock and Uhura in the new Star Trek films. Then there's the ever growing popularity of romance books like Twilight, The Fault in our Stars and (the highly dubious) Fifty Shades of Grey. Even video games aren't entirely free from this kind of thing as a lot of people in my generation went "squee" at the sight of Squall Leonheart and Rinoa Heartilly of Final Fantasy VIII. Indeed, it's quite clear that just about everyone is trying to cash in on the popularity of romance.
It's certainly okay to have romance flicks but it's a bit different when it's the only thing on. Of course, you guys can always call me a single and bitter old coot, I've been called worse things believe me, so I don't mind. But look, for every Twilight, there's something like 30 Days of Night. For every Fifty Shades of Grey, there's probably something like Atrocity Archives. Most foreign media probably have plenty of entries when it comes to the romance genre, but it probably isn't all. They will likely have a lot of action, horror, sci-fi and comedy to go with it that have little or no romance in it whatsoever.
As the saying goes: "Too much of anything is never good." And I will say the same about our media and our people's inexplicable and illogical tendency to prefer romance over everything else. Yes, it's true that we probably are a "romantic people" as my guidance councilor said all those years ago, but I don't think it's a good idea to sacrifice everything else just because romance is all we want. Even our music industry gets a similar treatment with majority of listeners preferring to avoid songs that aren't "love songs" and some even outright demonize them without knowing all that much about them. As I said in a previous article, all most people want these days are the pleasant things in life while they try to block out everything else. It's like wanting only the sweet things in your meal and rejecting all the bitter but nutritious vegetables. Our emotions and intellect also need food like our bodies and I think that too much sweets for your mind will have its own consequences in the long run as well.
If you want a good idea of what these consequences are, just note how the number of teen pregnancies seem to rise on an almost annual basis and they all seem to be getting younger and younger too. While there's nothing wrong with indulging in the romance genre, it wouldn't be good to have it as the only thing on all the time asides from the neuron-destroying noon-time shows that we have. I can only name a small number of shows that aren't entirely centered on romance and they tend to be very few and far between.
What's worse is that people tend to misinterpret a lot of things as well. I can mention a lot of young couples out there who tend to imagine themselves as Romeo and Juliet without ever realizing that the play was actually a tragedy. I have also met a good number of people who are completely mesmerized by Twilight and Fifty Shades of Grey without ever really realizing that the male leads in both stories would otherwise be considered dangerous and deranged individuals. Our media also does not help things by showing weddings (both the real thing and those in teleseryes) as the "happy ending" to people's lives when any married couple can tell you that it's another part of life, albeit an important one, but it's just up there along with one's birth, parenthood and death.
Romanticism may indeed be part of our culture but is it all there is when it comes to Pinoy mindset? Is marriage really the most important part of a person's life or is it just one among many? Does love really solve everything?
These are questions we really need to ask ourselves if we want what's best for our country and its youth…
I HAVE RETURNED TO LAY WASTE TO OUR ENEMIES!