On TV Patrol, I saw and heard Ka Noli De Castro introduce and SET THE TONE on a report about the cutting of SM Baguio's 60 trees this way:
"Pinutol na ang anim na pung puno sa Luneta Hill dahil sa itatayong seven storey sky park ng isang mall sa Baguio City. Ito'y kahit na nasa bansa si Pope Francis na isang environmental advocate, nagpaparol is Diane Rivera…"

(Translation: Sixty trees have been cut at Luneta Hill because of the planned construction of a seven story sky park of mall in Baguio City. This is despite the country being visited by Pope Francis, who is an environmental advocate."
The second sentence just doesn't make sense, at least to me. What does Pope Francis have to do with the cutting of 60 trees in Baguio city? Did Pope Francis prohibit the cutting of the trees in Luneta Hill in Baguio City?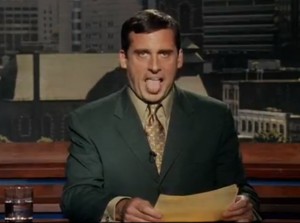 I am not faulting Ka Noli for what he said because I presume that he merely read the script that was given to him and was not in anyway in directly in charge of seeing to it that any of scripts make any sense. This incoherency generally happens when someone, the scriptwriter presumably, tries to make a connection between two unconnected events in one sentence. In this case, the Popes visit and the felling of 60 trees in Baguio City.
Then again, it occurs to me that maybe the scriptwriter was trying to use the jarring incoherence to get people's attention and hook them into watching the rest of the story. Maybe.
Having watched the TV news story, I discovered that perhaps the very meat or seeming justification for the way the story was introduced was one interview of a kid who said, "Pinakamalaking irony nga po ang pagpunta ni Pope Francis sa MOA arena and SM welcomed him, then knowing that Pope Francis will have an advocacy to preserve and protect the environment." (English translation: "The biggest irony in Pope Francis is that Pope Francis visited the MOA Arena and SM welcomed him, then knowing that Pope Francis will have an advocacy to preserve and protect the environment.")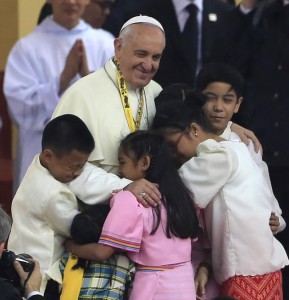 Having been a TV news producer and TV News writer for years, I would have introduced the story with the Court of Appeals decision which allowed the cutting of the trees and then put in the interviews of the people who are presumably against the tree cutting.
But, of course, I recognize that the point that the producers and script writers of TV Patrol wanted to make was that SM went against Pope Francis' admonition to take care and protect the environment.
Before I go ahead and point out the bigger environmental problem that is getting buried by the "outrage" against the cutting of 60 trees on Luneta Hill, let's take up what did Pope Francis said about taking care of the environment.
It was in his speech in UST that the Pope pointed out three key areas where people could make contributions to the life of the country, caring for the environment is the second key…
"A second key area where you are called to make a contribution is in showing concern for the environment. This is not only because this country, more than many others, is likely to be seriously affected by climate change. You are called to care for creation not only as responsible citizens, but also as followers of Christ! Respect for the environment means more than simply using cleaner products or recycling what we use. These are important aspects, but not enough. We need to see, with the eyes of faith, the beauty of God's saving plan, the link between the natural environment and the dignity of the human person. Men and women are made in the image and likeness of God, and given dominion over creation (cf. Gen 1:26-28). As stewards of God's creation, we are called to make the earth a beautiful garden for the human family. When we destroy our forests, ravage our soil and pollute our seas, we betray that noble calling."
Does this apply ONLY to SM Baguio? Of course not and I won't say anymore to explain why because the message is already clear.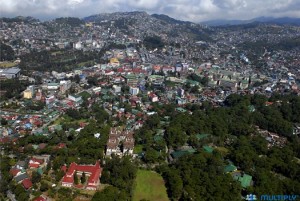 However, when it comes to showing concern for the environment, we have to make a comparison between SM Baguio City and the rest of Baguio. The only way you can do that is to have a bird's eye view of what Baguio looks like and you can see that from the picture on the right.
Yes, believe it or not, you can't even see SM Baguio in the see of other buildings and houses.
The hills that one could see from session road used to be filled with pine trees and now, it's full of houses.
Here's an old picture of Session Road, see the trees in the hills?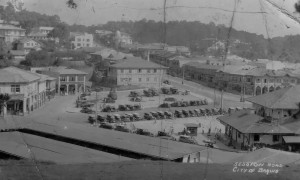 Here's what the view from the top of Session Road looks like now.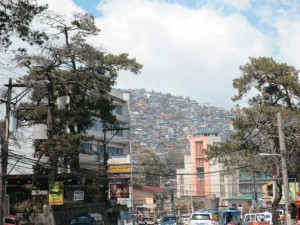 One has to wonder how the once forested hills surrounding Baguio City turned into what looks like a Favela.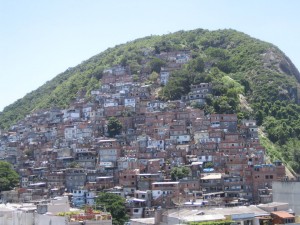 Here's what Grace, a member of the Baguio community, has to say about that  "It's easy to grab lands in Baguio, magtayo ka lang ng bahay mo kahit saan at sabihin mong ancestral claimant ka eh puwede na, with the blessing of course of Apo dios mayor domogan." (English translation. "It's easy to grab land in Baguio, just build a house anywhere and claim that you are an ancestral claimant, it'll be allowed, with the blessing of Elder Lord Mayor Domogan.")
Given the "free for all" edict on ancestral land claims that seems to prevail in Baguio City, one wonders if the thousands of houses and buildings built on that land are up to engineering and environmental standards? I have a feeling we will all find out if a big enough earthquake rocks Baguio City.
Another question on my mind is, did those people who cut the trees and built houses as well as buildings there replace the trees they cut? I would presume that they didn't.
And lastly, as I've mentioned in my recent post on Baguio's Treeliling Rampagers, why aren't the people up in Baguio City more concerned about the killing of 800 trees in the Sto. Tomas watershed allegedly by Congressman Nicasio Aliping? Why aren't the people in Baguio more concerned about the 80 hectares of forest lost in Benguet every year because of forest fires (kaingin/slash and burn farming), illegal logging, and land conversion?
Is it because the people protesting over the cutting of 60 trees are not really concerned about the environment?
Is it because of politics?
Francis, another Baguio resident says, "(PS182 lawyer) Attorney Cheryl Yangot's husband is a known ally of the Congressman (Aliping) – they are the so-called OTHER wing of the local Liberal Party here in Baguio."
In ending this already long article, not the last one, I'd like to tell you the reason why SM Baguio Bashers can't see the larger environmental damage and it is actually the Bible that tells what it is…
Mathew 7, 4-5…
"Or how can you say to your brother, 'Let me take the speck out of your eye,' and behold, the log is in your own eye?
"You hypocrite, first take the log out of your own eye, and then you will see clearly to take the speck out of your brother's eye.