Ladies and gentlemen, this is my first post for GRP so please bear with me at the moment as I am rather new to a lot of the stuff here…
Okay, so before I begin, I would like to ask you the simple question: What does it mean to be "free"?
Of course, with the way society is today, it's everyone has their own answer. For instance, people will say that freedom is about "freedom of speech" and about "doing what you like", "loving who you want" and "eating what you want". But really, what does freedom mean for the average Filipino citizen?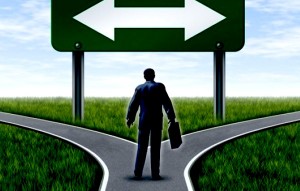 While everyone has their own definition of freedom, I believe that its most important aspect is choice and understanding said choices. For example, you are given the choice between eating steak or squash. You know that steak is meat and that squash is a vegetable, you know that steak tastes better than squash but squash is probably more nutritious and, lastly, they probably wouldn't taste too good together. Whatever the case, freedom can be best defined as being given a variety of choices and actually knowing what said choices entail.
After all, you wouldn't want to eat food that kind of smells bad because its probably spoiled.
My point here is that are Filipinos really given a choice by their government and media and are they informed of what those choices actually involve? Would you, for instance, consume spoiled food knowing that you could make yourself sick? You have the freedom to do so after all. No one can stop you if you want to.
Now let us move on to our government. Year after year, we elect those who will become our leaders but more often than not, we know little of their plans for the country and what we do know about them isn't encouraging. Yes, there are corrupt politicians all over the world but Filipinos still seem to handle theirs in strange ways. Corrupt American politicians, when proven guilty, often have the decency to step down from their positions voluntarily before they are lynched by angry citizens. Corrupt Japanese politicians who are caught in the act often outright commit suicide as they cannot take the shame of what they had done. Corrupt Filipino politicians, on the other hand, not only manage to avoid getting arrested, they also manage to get elected again in the next election. At this point, one can only ask: Why is this even possible?
Well, the only answer I get from people is "sila lang ang alam namin" (they're the only ones we know) or "mas alam nila yung ginagawa nila dahil matagal na sila sa posisyon na iyan" (they've probably got more experience since they've been in that position for a long time). While this may show that most Filipino citizens have a choice, they are often unable to make choices that count as the media often fails in showing them what sort of consequences they may face in voting for a given public official which brings us to another part of this article…
Ah, the media. In the United States, the media is often thought to be a vast wasteland. However, in the Philippines, it looks more like Mordor complete with a watchful Tower of Sauron with a monstrous eye. Many writers here on GRP from Benign0, Gogs, Chinof, Ilda and many, many more, state just how crappy our media is with its utterly brainless shows and wrong messages to the masses. However, one might want to ask the common people, why put up with these shows?
The answer, again, is that most of them have no choice in the matter. Yes, people will say that they have a choice between watching and not watching but that doesn't exactly state that Filipinos have any real choice in the matter. You can't call pointing a gun at someone and telling them that they have a choice between doing what you want or getting shot freedom as this forces a choice on them.
Do or die isn't a choice at all. That cannot be called freedom when the only choices you have are what people want you to eat and starving to death.
Please people, let's consider whatever choices we have wisely. Saying that "the devil you know is better than the devil you don't know" isn't always accurate and that the "devil you know" is probably just saying that so you'll keep voting for him.
I HAVE RETURNED TO LAY WASTE TO OUR ENEMIES!