There is something about the launch of the iPhone 6 that makes it different from all the other iPhone launches that preceded it. Its key selling point — its bigger screen — seems to have been a direct response to competitor Samsung's leadership in that area. I'm not a close follower of Apple's movements, but one thing I do note about this great tech company is that it's always either created new markets or led the charge in the advancement of product features.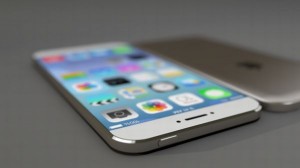 This time Apple was clearly following Samsung's lead — enlarging the screen of its flagship smartphone to get into the phablet scene and coming up with a smart watch to compete with those Samsung had in the market for months. That sort erodes a bit of the Apple mystique, doesn't it? The brand that created the smartphone is now just following the lead of a former me-too company.
Will the new iPhone 6 fly? That remains to be seen. Personally, I think the iPhone 5S is a good enough phone and if I had one, I'd think twice about trading it in for a 6. I mean, how much of its already powerful 64-bit processor can the average human being actually tap? Plus I'm not really keen on having to lug around a manbag for the 6. Something to think about too: How much improvements in screen resolution can the human eye actually discern? And the iPhone 5C, if you take stock of how much more you'd be paying for by choosing the 5S over it, you'd actually give the 5C a second look to begin with.
But, really, that is what Apple is good at — selling cool. The magic will likely continue to work on the must-have-this-new-cool-thing crowd.
[Image courtesy Tech Radar.]
benign0 is the Webmaster of GetRealPhilippines.com.