There seems to be a tsunami of crime crashing into Philippine shores nowadays. More and more Filipinos are gripped by fear over their personal safety and the safety of their loved ones.
Indeed, we need look no further than the news and disturbing imagery of young victims of "rape-slay" crimes in the Philippines. In his Inquirer column today, Lolita complex, Michael Tan wrote about the possibility that the increasing sexualisation of minors in Philippine society thanks to the entertainment industry is contributing to the problem. But we only need to turn to the example of Japan where child pornography was outlawed only recently, and even then, the anime and manga production industries there have been kept out of the reach of these new laws. Japan, nonetheless, remains one of the safest countries in the world, its citizens enjoying among the world's lowest crime rates.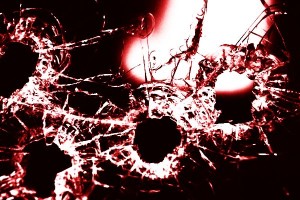 Compare that to the Philippines in all its prayerful Roman Catholic glory. Not only is the rape and killing of children and young adults becoming rampant, these crimes tend to remain unsolved. Those that do get solved do so after languishing in investigation limbo for months, and then only to get snarled in an even bigger queue to get court time in the country's severely-backlogged justice system.
SUPPORT INDEPENDENT SOCIAL COMMENTARY!
Subscribe to our Substack community GRP Insider where you can opt to receive by email our more comprehensive and in-depth free weekly newsletter GRP Mail. Consider also supporting our efforts to remain an independent channel for social commentary and insight by sponsoring us through a small donation or a monthly paid subscription.
Subscribe to our Substack newsletter, GRP Insider!
Learn more
Filipinos have taken to the distasteful practice of violence porn to get the message across. Graphic photos of the victims of these hideous crimes now proliferate — go "viral" — across social media in the Philippines. Indeed, the most recent high-profile arrest of eight Filipino police officers allegedly involved in a carjacking is said to have been made possible only because a photo of the incident as it happened taken by a bystander went viral on Twitter. Some observers have since wryly quipped:
If there are no viral photos, the crime didn't happen
Many Filipinos are inclined to take this as an increasingly resonant truism about the Philippines' approach to law enforcement. Filipino kids are no longer taught by their parents to seek the assistance of police officers when they run into trouble. It does not help too that even the country's top politicians are, themselves, seen to be the biggest crooks of all.
Indeed, Filipino leaders and representatives in government reflect the character of their constituencies. As I write this, the lone politician who has so far declared his candidacy in the coming presidential elections in 2016 is mired in an increasingly embarrassing corruption scandal dating back to his stint as mayor of Makati City. And then there is that sitting senator who was seemingly involved in the cover-up of the alleged rape of a minor-aged starlet back in the 1980s. Among the alleged perpetrators of that crime were his brother and former colleagues in showbiz. That case still remains shrounded in mystery and the subject of a few urban legends.
So much for serving as a role model to their constituents.
It is becoming more evident by the day that the Philippines, is being taken over by criminals. The South Korean government had recently had to intervene as it noted a marked increase in violent crime against its nationals residing in the Philippines. A statement issued by the South Korean Embassy in Manila to the media in mid-August this year read, "The rising incidence of crimes committed against Koreans while in the Philippines either on vacation or on business is a trend that has alarmed the Embassy of the Republic of Korea".
Senator JV Ejercito this week filed Resolution 883 amidst personal concerns over the safety of his own children that he's expressed publicly over social media in recent weeks.
"It is disturbing to hear the audacity and frequency of criminal activities on the news. We are talking here not just of numbers of cases but of the volume of people affected by criminal activities. The peace and order situation is not improving contrary to the President's Sona (State of the Nation Address). We cannot risk the safety of the public," Ejercito said.
The immediate future, under the current government of Philippine President Benigno Simeon 'BS' Aquino III does not look too promising. With just two years to go before the next presidential elections, it is likely that the Philippines' most influential politicians will have their priorities squarely focused on jockeying for a piece of the election pie. Manila Standard Today columnist wrote about this big Breakdown in government under Aquino's watch that we are already witnessing…
In the most basic of ways, the spectacle of government falling apart is clear for all to see. From the breakdown of the most ordinary of services like traffic management and keeping the commuter trains running, to the scarier stuff like making a dent on crimes like assassinations, kidnapping and rape, to the seemingly intractable problems like the increase in the prices of basic commodities, when they haven't disappeared from market shelves, people are witnessing the direct result of government-in-absentia.

What we are seeing is a near-total disappearance of government services. There is a growing sense that it is now every man for himself and the devil take the hindmost.
The Manila Times's Bobi Tiglao for his part today wrote…
This crime surge falls squarely on President Benigno S. Aquino 3rd, as it always has been the prime responsibility of a state —and therefore, the chief executive—to secure the lives and property of its citizens. It is, in fact, a state's primordial duty to its citizens, in exchange for their giving up part of their income—i.e. taxes—and of their freedoms —i.e., fealty to the nation.
When Filipinos will see the day that they can look to their leaders — and their government — for solutions is anybody's guess.
benign0 is the Webmaster of GetRealPhilippines.com.