Promises made in the heat of night
Creepin' home before it got too light
I wasted all that precious time
Quietly now while I turn a page
Act one is over without costume change
The principal would like to leave the stage
The crowd don't understand
Rod Stewart "I Was Only Joking"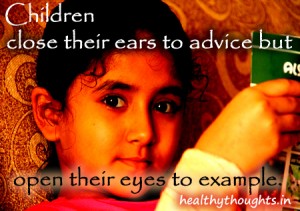 Just like last year, the 2014 State of the Nation address was the go signal for women to play dress up. Which metaphorically speaking is what the SONA address really is. A chance to dress up the year that was. The stock market term window dressing used to imply making things look better from the outside regardless of what they are like in the inside. The SONA may not change what really happened in the country since July 2013 but it is like a massage as Bob Safford once said. It might feel good while you are getting it but it does not fundamentally change anything.
My GRP colleague Ben Kritz said that it is impossible to be agenda free. Anyone who says they are pursuing the objective truth at all times regardless of whom it might affect is lying. Well the solution to that is to recognize the agenda right away and then filter accordingly. To me the SONA is an infomercial. It is this long thing, not good enough for prime television and ultimately wants you to buy something unconditionally.
I am not much of a politician nor do I intend to be. If I was president and I  was half interested in proving that "kayo ang boss ko" I would get a heads up on the organizations that bother to show up to protest and put themselves in the way of a water cannon and make that part of my speech. It might give the illusion that I care. After all I said they are my boss and I am allegedly the president of the country even if all I wear on my chest is that yellow  swastika ribbon.
Pinoys care about who wears what to the SONA as much as the rest of the world cares about who wears what to the Oscars. Is there some kind of disconnect here? Show Business is about getting people to the theater and tune in on TV and purchase downloads. Government is about encouraging economic growth and looking after the welfare of all it's citizens. Why then do we have this gawking for the latter?
The undue attention given to wardrobe in the SONA just underscores that even pinoys could care less about FAMAS and other local awards. It also stresses the fact that we truly have a show biz government. A government more about show and less about biz. I always had this theory that in this country he who is more baduy gets more pansin. We all know that pinoy movies are  baduy as they are. What boggles my mind is that the process in which we govern our nation gets more attention and is more of a show since it out baduys pinoy movies.
All the glitz and glamour of the annual SONA seems to obscure the fact that the SONA is composed of words not actions. They are one person's words how they see what they did. My old boss a die hard Noytard always told me self assessment should not be a substitute for real evaluation of an employee and a real evaluation of a job. The SONA is just one person's viewpoint. A person with an agenda. A person who wants to look good. A resume is one place where you will be as perfect as you are ever going to be. SONA 2014 though is a resume after four years on the job so you have the luxury of vetting Noynoy's resume.
One of Noynoy's self assessments the night of the 2014 SONA was the way he viewed his government's response to Yolanda's victims. First of all these are the president's words before the storm hit.
This what he said after Yolanda  hit.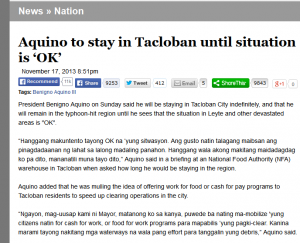 This is what made him leave
This is how the words match up with reality.
See? All Show and no Biz. Not bad for a guy who got elected on "kung walang corrupt walang mahirap".
With all this undue attention to gowns and tears from a KSP actress who was probably maced there is still the battle that was going on outside the venue.  A battle that the president seems to have very little interest in winning or even participating.  The glitz and glamour of the red carpet fashion show is inversely proportional to the abilities shown by the same people to do the jobs they were voted in to do.  The key speaker at the 2014 State of the Nation Address was never a key doer, is not a key doer and will never be a key doer. Don't look for the state of the nation in the impractical gowns worn by impractical people trusted to make practical decisions. Don't look for the state of the nation in the words of someone who was elected by people not interested in his practical abilities.  All you have to do is match words with actions. Good luck with that.
Putting a very sharp needle into the balloon known as Pinoy Pride since 2012.