So now that the Supreme Court of the Philippines has declared the administration's Disbursement Acceleration Program (DAP) unconstitutional, many sectors are calling for President Noynoy Aquino's (PNoy) impeachment and criminal prosecution. The argument goes that the DAP authorized by PNoy qualifies as a criminal act of (technical) malversation of public funds and thus constitutes betrayal of public trust. Betrayal of public trust is one of the grounds for impeachment of the President, Vice President, Members of the Supreme Court, Members of Constitutional Commissions, and the Ombudsman. While others say that the President can only be criminally prosecuted after he gets impeached or after he steps down from Office, owing to Presidential immunity, this arm chair pundit wannabe thinks otherwise. PNoy doesn't need to be impeached first before being criminally prosecuted. In fact, I would dare say that there are no grounds for his impeachment although there is probable cause for his criminal liability on the DAP issue.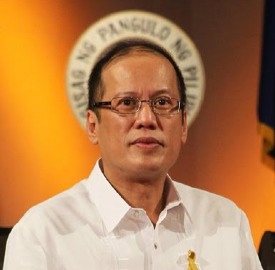 Let's look at the basis for his impeachment. According to Philippine Laws, impeachment from public office is meted on grounds such as: "Culpable violation of the Constitution, Treason, Bribery, Graft and Corruption, Other Crimes or Betrayal of Public Trust". Many sectors believe that the ground for impeaching PNoy would be "Betrayal of Public Trust". This ground indeed sounds vague and as I argued in a previous article during the height of the CJ Corona impeachment trial, there needs to be an assessment of the gravity of an act whether it is truly considered a "betrayal" or just a mere "disappointment". The DAP can fall under the crime of Technical Malversation of Public Funds but it is important to note that this type of malversation does not involve personal benefit of the accused but merely the use of funds for a different public purpose appropriated by law. The DAP was declared unconstitutional essentially because the DAP violated the doctrine of separation of powers of the executive and legislative branches. The power of the purse lies in the hands of the legislative branch. Constitutional expert, Sen. Miriam Defensor-Santiago stated that:
"The DAP is illegal because it was not contained in the 2011 or 2012 budgets, and because the alleged savings were used to augment new budget items which was not previously authorized by Congress".
Barring any new evidence that the DAP was fraudulently used for the personal benefit of PNoy, the available evidence fails the test of betrayal of public trust. According to an article from abs-cbnnews.com, the Supreme Court already noted:
SUPPORT INDEPENDENT SOCIAL COMMENTARY!
Subscribe to our Substack community GRP Insider to receive by email our in-depth free weekly newsletter. Opt into a paid subscription and you'll get premium insider briefs and insights from us daily.
Subscribe to our Substack newsletter, GRP Insider!
Learn more
"… that the 'catch-all phrase betrayal of public trust that referred to 'all acts not punishable by statutes as penal offenses but, nonetheless, render the officer unfit to continue in office' could be easily utilized for every conceivable misconduct or negligence in office.

Citing discussions in the drafting of the Constitution, the SC noted that human error and good faith should "preclude an adverse conclusion."

The SC also cited a discussion among members of the Constitutional Commission. There, the commission described the phrase as: "Acts which are just short of being criminal but constitute gross faithlessness against public trust, tyrannical abuse of power, inexcusable negligence of duty, favoritism, and gross exercise of discretionary powers."

The SC interpreted this simply: "Acts that should constitute betrayal of public trust as to warrant removal from office may be less than criminal but must be attended by bad faith and of such gravity and seriousness as the other grounds of impeachment."

Azcuna cited the following as examples of crimes constituting betrayal of public trust: fraudulent act of malversation of funds and falsification of documents."
Going with how the Supreme Court has defined "betrayal of public trust", PNoy can technically argue that the DAP was the result of an erroneous interpretation of the law and that it was implemented in good faith. So if PNoy cannot be impeached, does this mean that he cannot be criminally prosecuted? Or even if, say, PNoy can be impeached in this DAP case, does it necessarily mean that his impeachment has to come first before any criminal prosecution? What if the President's party controls the legislative branch? Would the President then be above the law as long as his party controls the legislature? No one is above the law! If this adage is to be believed and taken as a truism then the so-called Presidential immunity can never be looked at as absolute. If Presidential immunity is treated as a blanket immunity then unimpeachable offenses such as, say, drunk driving or even smoking in public places such as schools, can be done by the President with impunity.
So this leads us to the criminal prosecution of PNoy. Granting that the DAP issue cannot be used as grounds to impeach him and granting that no one is above the law (even the President), then how can PNoy be held accountable to this DAP fiasco? According to the Revised Penal Code of the Philippines:
Art. 220. Illegal use of public funds or property. — Any public officer who shall apply any public fund or property under his administration to any public use other than for which such fund or property were appropriated by law or ordinance shall suffer the penalty of prision correccional in its minimum period or a fine ranging from one-half to the total of the sum misapplied, if by reason of such misapplication, any damages or embarrassment shall have resulted to the public service. In either case, the offender shall also suffer the penalty of temporary special disqualification.chanrobles virtual law library

If no damage or embarrassment to the public service has resulted, the penalty shall be a fine from 5 to 50 per cent of the sum misapplied.
The DAP falls under "Illegal Use of Public Funds". Granting that PNoy can argue that there was no resulting damage or embarrassment to the public service that resulted from the DAP implementation, this, then, means that PNoy can be fined from 5 to 50 per cent of the total DAP funds misapplied.
Again, this arm chair pundit wannabe is not claiming to be a legal expert but I would welcome any opinions with supporting facts and jurisprudence that can argue in favor of or against impeaching and / or criminally prosecuting PNoy.
Calling a spade, a spade…