A news report on TV last night on the tragic Malaysian Airlines crash in the Ukraine last Thursday, the 17th July 2014 caught my attention. This was but one amidst the din of information pouring out of the tube and social media over the last week, but the reason this one stood out was because of this simple two-word sentence uttered at the start of the report:
Words fail.
So why am I writing about the tragedy now? Because though words may indeed fail, they do comfort their authors nonetheless.
SUPPORT INDEPENDENT SOCIAL COMMENTARY!
Subscribe to our Substack community GRP Insider to receive by email our in-depth free weekly newsletter. Opt into a paid subscription and you'll get premium insider briefs and insights from us daily.
Subscribe to our Substack newsletter, GRP Insider!
Learn more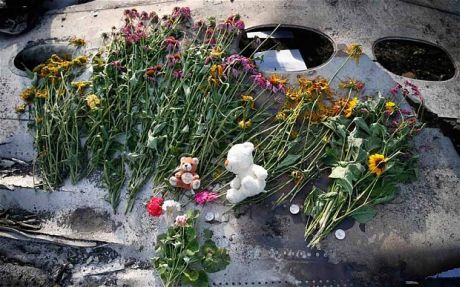 I do not know anyone who was on that plane personally. One can only begin to imagine what it might be like losing a loved one in a preventable tragedy, but I can certainly imagine quite a bit. Most of us could. Accidents involving long-haul passenger transport in particular seem to resonate emotionally the most amongst us. Perhaps it is because going on long trips could be the most emotional of journeys using modern-day transport, whether it is in the form of a euphoric anticipation of meeting family and friends that we feel on a flight or while waiting at the Arrivals gate, or a warm fuzzy feeling of going to or coming from a long-overdue vacation.
As emotionally-charged as the anticipation of seeing a family member or friend who is in transit (or waiting at your destination), is the bittersweet experience of dropping or seeing off loved ones at an airport after a nice visit. Into the hands of a system involving many moving parts — the airline itself, a global network of air traffic controllers, airforces around the world, and the vicissitudes Nature might bring forth that one can only hope our technology could help us understand better, among others — we submit our loved ones on every such instance.
Once a part of that system, however, people become mere abstractions — a flight number, a blip on a radar screen, a potential threat that nervous defense systems put a "risk" statistic to, a name on a passenger manifest. Indeed, it is likely that each civilian plane routinely becomes a target for a potential missile strike that could be launched by any one of "friendly" or "unfriendly" military forces at one time or another as it makes its way from one airport to another. Both kids and adults are taught not to point guns at anyone unless they intend to kill them. The hypocrisy of that teaching reveals itself on a global scale, unfortunately.
In the case of Malaysian Airlines Flight MH17, it was unlucky enough to have crossed "airspace" guarded by a company of missile-armed thugs who are allegedly [that last italicised word admittedly said with growing reservation] led, funded, and armed by an equally thuggish government. The irony of it all. After entire national security, military, and intelligence communities have been re-organised to profile Arabs as the 21st Century's pre-eminent highest-risk bogeys to watch, it turns out that an old mid-20th Century Cold War foe reduced to arming ragtag rebel fighters would perpetrate this appalling crime. Allegedly, for now.
We can only hope that justice will be served. Hope in what exactly? To that question we might defer to the encouraging words from Frans Timmermans, foreign minister of the Netherlands following the adoption of United Nations Security Council Resolution 2166 which endorsed strong measures to be implemented by the international community in response to this barbarian act.
The fact that this resolution is now adopted means that, at the highest international level, we have backing for three things. First of all, that we can bring our compatriots back home – wherever that home may be. Secondly, that there will be a thorough, independent international investigation into what has happened. Thirdly, that there will be no impunity. Those responsible for this despicable act will be brought to justice. And Australia and the Netherlands stand firm in their commitment that we will not rest until our people are brought home, until a thorough investigation is committed, until those responsible are put to justice. Thank you very much.
The Netherlands lost 193 of its citizens to this crime followed by Australia which lost 37. Three Filipinos also perished in the missile strike. All in all, 298 people lost their lives in this unprovoked attack.
[Photo courtesy Telegraph.co.uk.]
benign0 is the Webmaster of GetRealPhilippines.com.