I do regard with wonder the virulent and militant nature with which Ateneans today raise their fists in quaint anger over photos of Imelda Marcos schmoozing with their fellows in an Ateneo Scholarship Foundation (ASF) social event. Yet hardly an organised peep had been heard from the collective community of alumni and students over the course of an equally appalling thievery of unimaginable scale being uncovered over the last several months.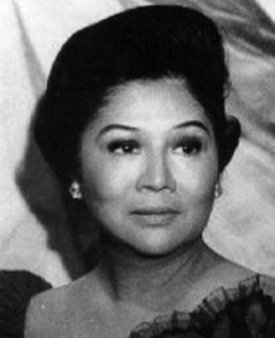 The contrast is stark. From deafening silence to deafening roar. Ateneans have come together to express a collective anger and indignation not seen since 1986. Why have Ateneans become so angry now when there have been so many events unfolding recently that provide cause to be just as angry, if not angrier — like the Pork Barrel scam?
Is it because things that are not directly associated with the Ateneo are not worth Ateneans' activism? Is it because the current president and ultimate source of the funds lost to pork barrel thievery is an 'esteemed' alumnus of the Ateneo?
The noisy anger today, in all ironies, highlights what is truly embarrassing: the deafening silence that preceded it.
As such, perhaps some perspective is in order. After presumably taking stock of the factoids surrounding this "issue", a netizen remarked on the message forum PinoyExchange.com that "no school can claim it takes (the negative effects of) martial law more seriously than others." Indeed, Mrs. Marcos remains a significant Filipino celebrity to this day. She is a popularly-elected member of the Philippines' House of Representatives and a noted figure in Manila's social circles. She even remains the occasional subject of articles published by the foreign media.
A 2012 New York Times article described how to this day, The Steel Butterfly Still soars…
After five years of comfortable exile in Hawaii, she was acquitted of racketeering and fraud charges in the United States. She returned to Manila in 1991, two years after Mr. Marcos died. By then, with few improvements under the new, democratic government presided over by Mr. Aquino's widow, Corazon, many Filipinos were already nostalgic for the Marcoses' firm hand. She ran unsuccessfully for president in 1992 and 1998. Yet in 1995, she snagged a seat in the national Congress and ran and won again in 2010. Earlier this week, she announced her plans to seek another term.

Today, at 83, she heads a political dynasty in which her daughter governs a province and her son is a national senator and strong contender in the next presidential elections. The great majority of the 900 civil and criminal cases against the Marcoses, filed in the Philippines and the United States, have been dismissed.
Considering that she continues to be feted by other organisations and communities and given air time by the media, it is quite revealing of our society — and, now, the Ateneo community — that outrage over her latest gig has erupted only now.
Funny that the slogan chosen by Ateneans to rally around goes "Never again" considering that many, not just in the Ateneo community, but across much of Philippine society have forgotten what exactly it is that we had supposedly "replaced" in 1986. The silence of the Ateneo community until now proves it. That none of the Marcoses have been hauled to court over the last three decades is an indictment of Filipinos' collective resolve to seek "justice" for the alleged crimes of the Marcos clan.
It is hard to take this noisy "anger" seriously after one takes stock of almost 30 years gone by without a single court session that saw any one of the remaining living Marcoses standing accused. An astounding period characterised by an utter lack of results spanning the year 1986 when Marcos was deposed in a so-called "people power" "revolution" through to today. This lack of results is vast in scope — from a lack of closure on much of the "crimes" supposedly committed by Marcos and his henchmen, a flaccid effort to recover the loot he allegedly made off with, and, most glaringly obvious, the lack of progress in the overall condition of Philippine society.
Compared to other societies where swift — and often harsh — justice was dealt their respective despots once they were ousted from power, the Philippines simply muddled along in its renowned flaccid form over those last three decades chanting slogans peppered with words like "social justice", "vigilance", and "hope" in a sad monumental effort to mask an underlying lack of real national substance.
Perhaps Imelda Marcos has always been a generous sponsor of the ASF. Then again, perhaps not. We don't really know, do we? But then why else would she be invited to be a guest speaker by the management of the ASF other than the fact that the ASF was a recipient of funds raised by a Van Cliburn concert in Manila organised by Mrs. Marcos in 1974?
Interestingly, the Donors section of the ASF website only exhibits a "Prayer of Generosity" (as of this writing) but not the list one would expect to find in such a section of the website of a philanthropic organisation.
benign0 is the Webmaster of GetRealPhilippines.com.