The Huffington Post article is pretty self-explanatory, What Happened When One Woman Had Her Picture Photoshopped In 25 Different Countries. The outcome was quite revealing following its author's simple instructions as part of a rather clever project…
"Make me look beautiful."

That's what Esther Honig asked 40 photo editors to do — in over 25 countries. Using the service-sharing site Fiverr, Honig, a human interest reporter, sent a picture of herself to be photoshopped around the world to see just how much cultural values are applied to standards of beauty. The results throw the idea of "the perfect woman" into sharp relief.
After looking at the results, perhaps I may have been a bit too harsh when I tweeted this morning how I thought the Philippine submission "sucked" after seeing the results. But when placed alongside all the others, the way it stood out was pretty stark as this composite image I cobbled together reveals (guess which one is the Philippine submission)…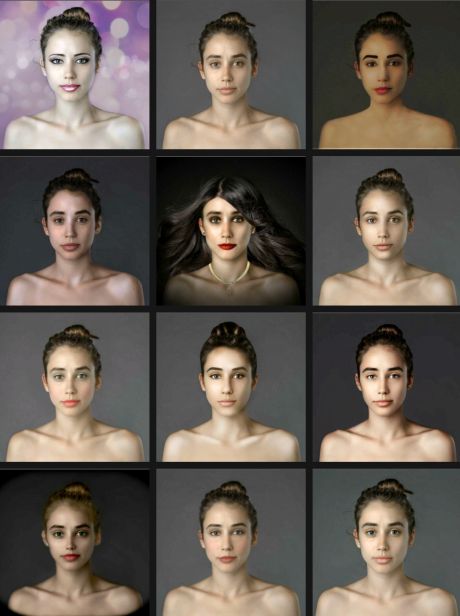 It is interesting to note the subtlety in the manner with which Photoshoppers from the other countries dolled up the original image Honig sent out. Perhaps the one from the United States (on the bottom left corner) was a tad made-up compared to the rest. Still, the Philippine submission was a clear standout.
It's a matter of taste, of course. But to the old design and style adage that less is more, Filipinos seem to find themselves in a bit of a disagreement. Help me out here. I'm trying to be polite…
benign0 is the Webmaster of GetRealPhilippines.com.