Facebook and other social media networks seem to have come of age. That is, like mainstream media corporations, they are now in a position to deliberately manipulate their audience's emotions. The results of an experiment conducted on almost 700,000 Facebook users published on the journal Proceedings of the National Academy of Sciences of the United States of America revealed how controlling the content on Facebook newsfeeds could influence their owners' moods.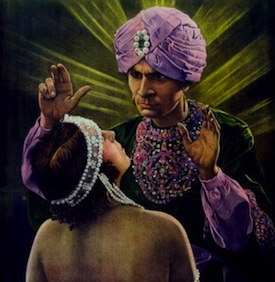 An effect called emotional contagion was observed when positive content was increased or decreased in newsfeeds. Experimenters used a system to query a digital dictionary for words associated with positive or negative emotions and use these to manipulate the way content containing these words appear on the test subjects' newsfeeds. The results were quite conclusive…
[…] for people who had positive content reduced in their News Feed, a larger percentage of words in people's status updates were negative and a smaller percentage were positive. When negativity was reduced, the opposite pattern occurred. These results suggest that the emotions expressed by friends, via online social networks, influence our own moods, constituting, to our knowledge, the first experimental evidence for massive-scale emotional contagion via social networks and providing support for previously contested claims that emotions spread via contagion through a network.
Not only did the nature of emotional content in newsfeeds affect users' behaviour but also the quantity of such content…
SUPPORT INDEPENDENT SOCIAL COMMENTARY!
Subscribe to our Substack community GRP Insider to receive by email our in-depth free weekly newsletter. Opt into a paid subscription and you'll get premium insider briefs and insights from us daily.
Subscribe to our Substack newsletter, GRP Insider!
Learn more
People who were exposed to fewer emotional posts (of either valence) in their News Feed were less expressive overall on the following days, addressing the question about how emotional expression affects social engagement online.
The implications of these findings are far-reaching, as the potency of the effect of Facebook newsfeeds on users' minds may be more profound than that of mainstream media. This is because Facebook content tends to be more relevant to its users because these are generated by sources to which users have a social relationship with and are more targeted thanks to the now infamous ranking algorithm used by Facebook to determine how, when, and how frequently posts appear in newfeeds.
benign0 is the Webmaster of GetRealPhilippines.com.