So now it's Kris Aquino and Derek Ramsay?! What a gal! Kawawa naman si Bistek. The reports are sketchy, as usual…
The speculations started when Kris posted a quote about having a second chance in love on her official Instagram account on Tuesday and thanking Derek Ramsay for always being there for her.

"For every girl with a broken heart, there's always a boy with glue gun."

"It was a hard day for both of us, you had your personal issues & so did I… But you were there for me & I was grateful you gave me the chance to be there for you… I said it before, super cute na may coffee pa. And now we can add chocolate marble & French Fries to that list."

"Thank you because God must love me to give me someone like you to lean on & count on. Bahala na kayo sa interpretation but @ramsayderek11 deserves a shout out. THANK YOU! (love, love, love)."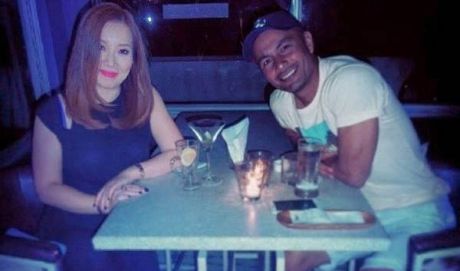 Don't look now, but the First Sister is all giddy. Jeez. You'd expect a bit more level-headedness from a 43-year-old. Speaking of which, Derek is just 37. No spring chicken himself, of course. But that's still six years mommy-o's junior.
No statement from the Derek man himself. Which is ok, I guess. It's hard finding too many men-of-few-words nowadays. They're all a bunch of narcissist talkers out there. Do they still teach kids in school to speak only when they've got something to say?
I digress of course. But this is showbiz chizms where, I suppose, anything goes and you go wherever the talk takes you.
So, yeah, Derek Ramsay. I wonder what he has to say about all this? Or is he sitting in front of his screen reading all this news and turning all red-faced? And what about Mayor Herbert Bautista? Thing with guys is getting some info out of them is like pulling teeth.
You wonder, though, if all this buzz is really all just that — buzz. After all, elections are coming up. Gotta start ratcheting up the media exposure, specially when you come from a family of dull stodgy siblings.
[Photo courtesy Zeibiz.com.]
Frustrated artist doing geek for a living.