If things work according to plan, devices and networks accessing the Internet through Philippine Internet Service Providers (ISPs) will supposedly be porn-free this month. Yugatech.com reports this is a move initiated by the National Telecommunications Commission (NTC) to comply with Republic Act 9775 or the "Anti-Child Pornography Act of 2009″…
With the implementation of the rules and regulations, ISPs will have to install carrier-grade monitoring programs to identify and filter out porn content. This could include websites and blogs that publishes porn content, video streaming services that allows uploading and viewing of pornographic video, file sharing sites and webcam services that facilitates the same.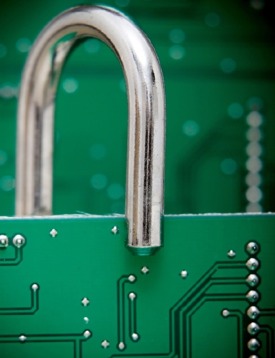 The report headline, however, may be misleading as it is not really all forms of porn that will be banned in the Philippines but only porn involving children, consistent with the scope of RA 9775. The wording of the guidelines do not seem clear, however, as some sentences in the text refer to just "pornography" and others refer to "child pornography" as if they were interchangeable.
Created under RA 9775 is the Inter-Agency Council against Child Pornography (IACACP). Under the new NTC guidelines, the IACACP will be overseeing the implementation of all of the above measures.
The NTC shall furnish ISPs with a list of the pornographic websites provided by the IACACP for their immediate blocking. Thereafter, the ISPs must submit to the IACACP within 5 days from the end of each month, a list of all the websites that were blocked, which subscribers attempted to access. In addition, they must inform the Philippine National Police or the National Bureau of Investigation of any form of child pornography committed using their services or facilities, within 7 days from obtaining such facts and circumstances. Thus, for purposes of investigation and prosecution by the concerned authorities, all ISPs must preserve their customers' data record particularly the time, origin and destination of access.
There is also no clarity, however, on how the IACACP will apply these guidelines to monitor and control the use of general Internet-based communications services like Skype and Yahoo Messenger (among others) where voice and videos of activity banned under these laws and guidelines could be streamed in real time.
Many freedom of speech and privacy advocates are concerned that these developments may herald the onset of state-sanctioned spying on private communications over the Net. The Philippines however is widely regarded in international law enforcement circles as one of a handful of countries in East Asia where such nefarious crimes flourish and, as such, such concerns may pale in this context.
benign0 is the Webmaster of GetRealPhilippines.com.