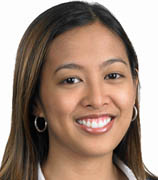 Wealth begets wealth as is evident yet again in the latest win na win incident involving Makati City Representative Abigail Binay-Campos, daughter of Philippine Vice President Jejomar Binay. According to an Inquirer.net report some politicians have all the luck…
It seems like another lucky day for Makati City Representative Mar-Len Abigail Binay-Campos when she won a condominium unit in the Christmas raffle of a high-end mall.
According to the Facebook page of Rockwell Power Plant Mall in Makati, the lawmaker supposedly won a studio unit of "The Grove," a posh residential condominium by Rockwell Land Corp. in Pasig City.
As expected, "netizens" are at an uproar. Presumably the digital "outrage" surrounds speculation that there was some inappropriate methods used in picking of the "winner" in this raffle.
Is it even appropriate for an officer of the Makati City government to be in a contest organised by a business domiciled within the jurisdiction of said city?
The author of that Inquirer article made it a point to cite a few factoids surrounding Binay's wealth, citing that "In the summary list of representatives' statements of assets and liabilities net worth, Rep. Binay has a net worth of P41.2 million in 2012."
Nice to know. But is it relevant?
Most netizens apparently assume that the Binays "own" Makati and, as such, have sufficient access to many wealth creation opportunities not too many ordinary citizens enjoy. The more important question, however, is whether being a participant in such a raffle, much more bieng a winner in it is a question of propriety or even legality.
Abangan ang susunod na kabanata.
benign0 is the Webmaster of GetRealPhilippines.com.