Members of Philippine Congress are proving yet again that they will not be divested of billions of pesos in "discretionary" funds without putting up a fight. The most recent sleight of hand is coming in the form of "realignments" of some senators' Priority Development Assistance Fund (PDAF) allocations. According to Neal Cruz in his Inquirer.net column this "realignment" means "transferring the budget allocated for an approved item in a project to another item". This, it seems, is an approach now being used by nine senators to re-allocate vast sums of their pork barrel funds to other departments and projects.
According to reports, the nine senators are the siblings Alan Peter and Pia Cayetano, the siblings Jinggoy Estrada and JV Ejercito, actors Bong Revilla and Lito Lapid, PDAF critic Miriam Defensor-Santiago, Ralph Recto, and Antonio Trillanes.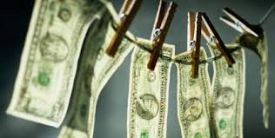 The Philippine Supreme Court had declared the PDAF or congressional "pork barrel" unconstitutional last year. According to Section 25 of Article VI of the Philippine Constitution, "No law shall be passed authorizing any transfer of appropriations; however, the President, the President of the Senate, the Speaker of the House of Representatives, the Chief Justice of the Supreme Court, and the heads of Constitutional Commissions may, by law, be authorized to augment any item in the general appropriations law for their respective offices from savings in other items of their respective appropriations." At a minimum, any changes in the budget needs to be a collective decision by Congress and authorised by the top heads of each government branch. But the manner with which these "realignments" were performed in this instance, does not seem to be derived from any sort of authority emanating from the top.
The decision to continue utilising their respective pork barrel funds under the guise of "realignment" seems to be a deliberate defiance of the Supreme Court's edict. Senator Jinggoy Estrada yesterday reportedly found "nothing wrong" with transferring his pork to the cities of Manila (where his father, former President Joseph "Erap" Estrada is currently mayor), Caloocan, and Cagayan de Oro.
To be fair, the Department of Budget and Management confirmed that release of these funds will still be subject to Malacanang approval. Interestingly, this means that Philippine President Benigno Simeon "BS" Aquino III and his henchmen wield ultimate power over the fate of all that money. In short, the these Philippine Senators will still need to work hard to remain on President BS Aquino's good side. In short, they will need to continue kissing Yellow ass.
This is evident in the manner with which Senator Jinggoy Estrada makes his appeal to the President's lieutenants…
[…] Estrada appealed to the Department of Budget and Management not to impound the pork allocation since Congress approved the realignment and thus, the funds should be automatically released.

Earlier, the DBM said that not all items in the 2014 national budget would be automatically released and that some items, including Estrada's realigned pork, would be subject to selective releases.

"Well, sana huwag naman ma-impound dahil ang maaapektuhan kasi 'yung mga taga-Maynila, Caloocan at 'yung mga taga-Cagayan (hopefully it is not impounded because it will really affect the residents of Manila, Caloocan and Cagayan)," he said.
…a fascinating appeal considering the way the Senator had in the past expressed how the ultimate destination of his pork millions is of little concern to him. When outrage erupted in mid-2013 over revelations that vast sums of pork barrel were allegedly going to bogus Non-Government Organisations (NGOs), Senator Estrada washed all responsibility off his hands by going on record to say that "It is not up to the senators to determine whether an NGO is bogus or not."
Nevertheless, there are two key points that need to be emphasized here:
(1) Despite being rendered illegal by the Supreme Court, pork barrel funds still exist and they are being shuffled around by Philippine legislators; and,
(2) Philippine President BS Aquino continues to wield absolute power over the ultimate disbursement of these now illegal pork barrel funds.
Will pork barrel politics in the Philippines ever go away? Not when Filipinos continue electing crooks to be their leaders and "representatives", certainly not when traditional politicians and oligarchs like President BS Aquino continue to be allowed to do crooked stuff with impunity, and certainly not when the country's self-described "thought leaders" continue to cleverly justify the banal thievery in Philippine society.
benign0 is the Webmaster of GetRealPhilippines.com.