As if surmounting the challenges of bringing aid and relief to people suffering from what seems to be a particularly disastrous year, ABS-CBN aired what some described as slanted reports attacking the integrity the Philippine Red Cross (PRC).
ABS-CBN broadcast and published this week several reports alleging fund misuse and other complaints against officials of the PRC despite the fact that these had been investigated, evaluated, and DISMISSED by the PRC Board Governance Committee on December 2012. 
Despite the fact that the ISSUE WAS ALREADY MOOT, ABS-CBN still went on to broadcast and publish the story.
Observers asked whether it was merely the station's SENSATIONALIST and TABLOIDISH character that led it to broadcast and publish its reports.  Supporters of the PRC who were familiar with the history of the complaint were angered by what to them appeared to be an obvious ploy to damage the reputation of the country's premiere humanitarian organization.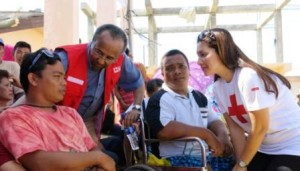 The pretext of the TV Patrol report for coming up with the report was a letter of complaint written by 82 year old PRC Board of Governors member Rosa Rosal against PRC Secretary General Gwen Pang.  In the letter, Rosal demanded the suspension of Pang based on allegations made by former PRC accountant Jeric Sian who had been a subject of a show-cause order for termination due to negligence.
As it appears based on Ms. Rosal's own letter, SHE WAS NOT AWARE that Sian's complaints against Pang were RECYCLED and REHASHED from the complaints of former PRC Governor John Ehlvest Bo.
In the 2012 Consolidated Findings of the PRC Board of Governors Governance Committee it was recommended that the complaint-affidavit of Bo against Sec. Gen. Pang be dismissed "for being baseless and without merit, and for failing to establish a prima facie case that would warrant the filing of formal charges".
It also recommended that Bo be discharged, expelled, and/or removed as a member of the PRC Board of Governors for "violation of his fiduciary duties to the PRC and for knowingly and maliciously committing acts inimical to the PRC and the Red Cross Movement."
In item number 7 of the Governance Committee's recommendations, it called for further investigation into "his inimical act of: (i) arranging an interview with ABS-CBN together with Ms. Bandril, (ii) writing to Vice President Jejomar Binay and bringing to his attention the case against Sec. Gen. Pang which is purely (an) internal PRC matter, and (iii) sending letters inciting the various chapters to rally against Sec. Gen. Pang in spite of the cognizance by the Governance Committee against her"
Items 8 and 9 of the Consolidated Findings recommended possible charges of violations of the Code of Ethics for Professional Accountants in the Philippines against PRC Chief Accountant Jeric Sian and PRC Internal Audit Head Christopher Marasigan.
In a letter responding to the complaint dated October 14, 2013, PRC Board of Governors Secretary Corazon Alma De Leon pointed out to Rosal that:
"the BOG (Board of Governors) cannot just suspend Sec. Gen. Pang on the basis of bare allegations that have not yet been found to be anomalous, especially since some of them have already been the subject of an investigation duly conducted last 2012 and were already dismissed by the members of the Board of Governors upon recommendation by the Governance Committee."
In the same letter, Alma De Leon pointed out that the complaints against Pang had come from a polluted source:
"…you would like the Board to investigate the Secretary General on the strength of a complaint filed by someone who received a "show cause" memo to explain why he should not be terminated for incompetence for failing to submit financial statements. Mr. Sian's repeated failure to submit financial statements is a serious blow to our reputation.  Hence, the timing of Mr. Sian's revelations, which he circulated by email and which are the basis of your charges, may be interpreted as suspect and in retaliation for such "show cause" order.

"As a rational thinking Board, we have to stop allowing staff or other Board Members (to) manipulate us and lead us through many "wild goose chases" initiated by people who come to us with "unclean hands", especially since we have all these disasters all over the country to attend to.  Let us not be distracted from our primary role, which is to alleviate the suffering of the most vulnerable.

"If you will recall not too long ago, another staff who was being disciplined hurled charges against the Secretary General.  When she was about to crack the whip against Anacletz Bandril for her unliquidated advances relating to the Million Volunteer Run and other fiscal anomalies, an anonymous email was sent out attacking her.  After investigation, it was shown that the Secretary General was innocent of the charges.  Now comes Mr. Sian who charged the Secretary General with misconduct right after he was himself given a "show cause" memo.  Now the Board has resolved to investigate this so let us allow the process to unfold.  This call for preventive suspension must be stopped and must be stopped now.  Let's wait for the Board to resolve this in a judicious manner."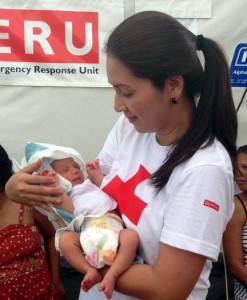 True to Alma De Leon's letter, the Board re-examined the complaints raised by Rosal and on November 7, 2013 unanimously passed  PRC Board Resolution No. 52-13 clearing PRC Sec. Gen. Pang of the charges.  An excerpt from the PRC Board resolution was circulated through a letter by Alma De Leon to the PRC Community dated December 10, 2013:
"WHERAS, accusations against high ranking officers of the Philippine Red Cross such as the Secretary General should be taken with cautions so as not to impede operations of the organization, especially when emanating from polluted sources such as disgruntled employees facing disciplinary action.

"RESOLVED AS IT IS HEREBY RESOLVED THAT the trust and confidence reposed unto the Secretary General is hereby confirmed through the affirmative vote of members of the Board of Governors."
In the same letter, the PRC community was informed that the complainant Sian was found:
"incompetent for his failure to deliver timely and accurate financial statements which in turn endangered the support and confidence granted by the public unto the Philippine Red Cross. Mr. Sian is found liable for disloyalty, breach of trust and confidence for maliciously violating the prohibition against unauthorized disclosure of confidential documents entrusted under his custody."
Further on, the letter informs the community that an investigation was being conducted to uncover the identities of the perpetrators who launched the demolition campaign against the PRC:
"…in light of the sam and baseless accusations attacking the integrity of its officers which in turn unjustly subject the Organization to public ridicule, mockery and contempt, has caused the conduct of an investigation through specialized agencies to determine the sources of the demolition campaign commenced against the Philippine Red Cross and to identify the perpetrators who chose to hide behind anonymity."