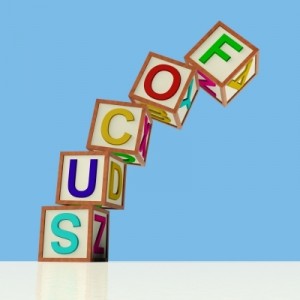 Even without external forces exerting much effort to do so, Filipinos can be easily distracted from whatever they are engaged in. When they manage to eke out some sort of civic responsibility or outrage against the ineptitude of their government is certainly no exception. Are they angry at the government? Just give them some feel-good news courtesy of ABS-CBN or any other media outfit and the rage will die down.
Unfortunately for the Philippine government, the outrage accompanying the scandal with the Priority Development Assistance Fund (PDAF), or pork barrel, is unprecedented. It seems that this time, the clamor for reform/abolition has not died down within the two months or so that it has gained traction. The people who are calling for accountability, it seems, won't stop until they get the answer that they want: that these PDAF funds are no more; not just reformed or packaged under a different name, but totally done away with.
Whether the Filipinos can do more than just get angry and/or march in protest, however, remains to be seen.
If one would like to believe that the universe is conspiring against the Filipino people's current and pressing outrage against the PDAF, and how it has been used to line pockets and get the bidding of president Benigno Simeon Aquino (BS Aquino) done, then it seems that recent events have provided us with three (3) possible ways that the Filipino people could get distracted.
Megan Young won the Miss World 2013 competition
There is no easier way to distract Filipinos than to let them know that someone, somewhere, with Filipino blood, has won some sort of competition. Whether it is a singing contest, a beauty pageant, a boxing match, or even a math and science exhibition, Filipinos collectively take every opportunity to hoist up an individual's accomplishments and parade it as one of the entire Filipino ethnic community's. They do this despite there being the contestant in question's sole connection to Filipinos is that at least one of his/her parents is of that ethnicity.
This, people, is called Pinoy Pride.
The singer? Raised in the US; over here would have been relegated to a mediocre career and talent pool by mainstream media, especially if not mestizo/a.
The boxer? Was trained in the US; had he stayed here, once again, he would have been relegated to a mediocre career and talent pool.
The Math and Science delegates? They worked hard for it. So why can't we translate that success into a more consistent and steadily improving education program here?
The beauty pageant contestant? Could have grown up here, but why bother with a contest that is an exhibition of form (physical beauty) more than substance? They take pageants very seriously, and it looks like the phrase "skin-deep" applies very well to Filipinos after all.
Plus, isn't it ironic that Filipinos insist on sending contestants who look far different from the average Filipina? Filipinos are convinced that their natural skin color (kayumanggi, or brown) is inferior; wonder no more why whitening products are all the rage here.
Let's not forget to mention the outrage that has been stirred up because of a certain person's comments on Facebook. Devina DeDiva has become the Filipinos' most reviled person on the Internet; see what she said here to know why. But stop to think about one thing; while her remarks could be considered racist, she merely highlights the reputation that Filipinos have carved out for themselves internationally; as a maid or domestic helper. That is not exactly her fault now, is it?
One can be angry about many things at one time (that isn't even healthy), but cater to a Filipino's sense of pride (shallow as it may be), and he/she will forget all else.
BS Aquino blames former president Gloria Arroyo for misusing public funds
To deflect some of the scrutiny coming his way for the issues with the PDAF and its newest reincarnation, the Disbursement Acceleration Program (DAP), BS Aquino had drawn from a well that has become but natural for him to do so in the past: to find a way to connect it to former president Gloria Arroyo. However, like any other method, it gets tired too quickly, if you're someone who likes to think. Give credit to mainstream media who painted her, very effectively, as someone to be blamed for everything gone wrong.
Three years into his term, and he is still blaming her for things that he could have fixed since the start of his term. What's the rationale behind that, you may ask? Make yourself look good by making someone else look worse. Add to that another ploy that BS Aquino does very well: the victim paawa act. In this sense, BS Aquino does not only represent Filipinos, he is the highest possible embodiment of many things that are wrong with this country. The two methods I mentioned above are standard for most other Filipinos, especially those who haven't left; anything to keep them from having any sense of personal accountability.
As Manila Standard columnist Jojo Robles has said, perhaps it is also fitting that BS, when referring to President Aquino, could also mean "Boy Sisi" – Mr. Blame-It-on-Someone-Else. Oh, it currently can also mean bullshit, which is what Filipinos have been getting more and more of from his government.
The Philippines gets a credit rating upgrade from Moody's
This piece of news is by far the newest. Following Fitch and Standard and Poor's credit ratings upgrades since last year, this marks the last one to be given by the three major credit rating agencies.
When the Philippines is given an investment grade rating, what does it mean? Simple: the cost of borrowing money becomes less, but it doesn't tell you much else.
In a Facebook status update, Finance secretary Cesar Purisima had this to say about it:
"We are pleased to find out that Moody's Investors Service, after much deliberation, has raised the Philippines to an investment grade rating, with a positive outlook. The Philippines' sound fiscal and monetary policy have been validated yet again, proof that President Aquino's goal to restore confidence in the Philippines and revitalize the economy has been a success.

Cited by Moody's in addition to our economic strength and fiscal stability is President Aquino's continuing fight for good governance – which we believe is the chief contributor to our success. Just recently, we have instituted reforms at the Bureau of Customs that President Aquino described as a "reset button" for the agency. We have appointed five new Deputy Commissioners for the Bureau who will be able to work from clean slates and build trust in an agency that has long been saddled by corruption. This and our other good governance reforms have been acknowledged not just by credit rating agencies, but by organizations such as the World Economic Forum, who ranked us 59th in the latest edition of the Global Competitiveness Report, a jump from 87th place in 2009.

Our commitment to honest and responsible government, as well as our fundamental macroeconomic strengths – such as our structural current-account surplus, stable inflation, and low dependence on foreign debt – serve to differentiate us from other emerging markets that are resource- and export-dependent. As we move forward with our goals to invest in infrastructure and further open up the economy, I expect that Moody's positive outlook for the Philippines will continue to be vindicated."

This is the 13th positive ratings action since President Aquino took office. We are now investment grade in all 3 major ratings agencies. Despite this, we are still among the most underrated countries since the market rates us at least two notches above investment grade. We will continue to work on strengthening and institutionalizing the reforms so we can sustain this beyond President Aquino's term. Good governance is truly good economics."
Yet Moody's has mentioned what drives the economic growth even back in July: "the strength of domestic consumption and investment, both of which have been supported by steady remittance inflows and healthy credit growth."
Underneath all that economic growth is an unmitigated reliance on overseas foreign workers (OFW) remittances, something that should have been reduced since time immemorial. The Filipinos have money to spend; whether they are spending it sustainably or on things that will build capital is another question entirely. What underpins that "economic growth" was highlighted in GRP as far back as November 2012. Fast forward to October 2013, and very little, if anything, has changed.
Need we remind Filipinos: what would happen, if for some reason or another, our OFW's are forced to go home? The economy would take a big hit. There wouldn't be enough jobs for them here. This is something that the Aquino government has failed to focus on. Let's not forget that the growth being bandied around has not been felt by many other sectors in society.
So tell me, what good is all that credit ratings upgrade stuff if it doesn't ensure that more people have steady jobs, or that more people can put food on their table, hmm?
There you have it. Like I said from the start, it doesn't take much to distract the Filipino; if you're a politician in the Philippines, just give him something to be happy about, or something bigger to be angry with, and any scandal you have will die down soon.
Just keep in mind this status from the Facebook group Showbiz Government:
"The Noynoy government can file as many charges as they want, can impeach as many officials as they want, can come up with as many propaganda news as they want, but those won't change the fact that they violated the constitution, used taxpayers' money to bribe other politicians in effect shortchanging the public with less-than-satisfactory services. Those won't change the fact that this government is very corrupt."
[Photo courtesy: Soul Shepherding]
А вы, друзья, как ни садитесь, все в музыканты не годитесь. – But you, my friends, however you sit, not all as musicians fit.