In the period just after Cory Aquino's death in 2009 and after Benigno "Noynoy" S. Aquino Jr. III announced his Presidential candidacy, there emerged a phenom in Filipino cyberspace which has been called by a number of names.   They've been called many names, but the most popular one that stuck and is still in use today is the "Noytard Army".
I haven't come across solid evidence at all that there really is an "army" of people whose main mission is to pepper posts on Facebook and websites with comments that appear to annoy people who say anything against Noynoy.  Some people claim that the Ayalas, through one of its companies, funded or are still funding several seats in a call center type of operation that would do nothing else but harass Noynoy's critics.   No one has come forward with actual proof of this, but my own experience tells me that if there isn't such an operation funded by one of Noynoy's supporters, there is at least an organized group whose main task is to spread the same bunch of inane phrases in defense of Noynoy.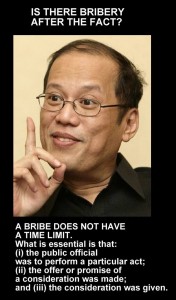 For a while, such comments haven't been appearing on any of the posts on GRP, but lately I've caught a few on one post in the Pinoy Buzz Facebook Page.  It seems there is a resurgence of these Noytard phrases and they started appearing again just a few weeks before the DAP controversy erupted.  To me, at least, it indicates a balls out campaign by the Aquino Administration to silence its critics on the internet.
Over in Tanggulang Demokrasya, Dwayne Anderson listed 8 of the most common inane phrases that Noytards post as comments and to me, this indicates that a group of people are drawing from the same "script" — like what they have in call centers.
1. Ano na ba nagawa ninyo sa bayan? (Translation: "What have you done for the country?")
2. Gaano ba kayo kalinis? (Translation: "But how clean are you guys anyway?")
3. Mali lang ang nakikita ninyo. (Translation: You are seeing the wrong thing.)
4. Hindi biro ang maging Pangulo. (Translation: "It's no joke being a President."
5. Sino naman ang plano ninyong ipalit? (Translation: "Who do you plan to replace him?")
6. Napakagaling ng ating pangulo, bakit hindi ninyo nakikita? (Translation: "Our President is really great, why can't you see that?")
7. Magaling ang kanyang magulang, kaya magaling din siya. (Translation: "Our President's parents were great, that's why he is great.")
To Dwayne's original 7 phrases, I've added another one which is:
8. Napakatalino nitong (blogger, admin, etcetera) na ito, tumakbo ka kaya na pangulo sa 2016 para makita natin kung mahihigitan mo ang nagawa niya? (Translation: Why don't you run as President in 2016 and see if you can do better?
There is no single best way to counter such phrases and there's really no point in doing that because they'll just come back at you with the same or slightly different phrases.  Over all, the best tactic is just to deny them the venue for posting their comments by banning them and deleting their comments.