(Last week, I pointed out that there is an ongoing rice scam at the Department of Agriculture and National Food Authority that could cost taxpayers to lose P2 Billion to corruption and waste.  This post picks up where it left off, which is the enormous yearly corruption and waste that is created by the government's rice importation program.)
The core idea is really simple: Government funded rice importation is unnecessary, corrupt, and wasteful.
Just today, Department of Agriculture Secretary Proceso Alcala assured before a senate inquiry that there is an adequate supply of rice and that prices would stabilize in a matter of weeks.
"There is no reason to panic. We are expecting that rice prices will normalize in a few days, as palay harvest is starting, particularly in major rice producing provinces," Alcala said.

"Our farmers up north have started harvesting last week and will continue until harvest season in October. Farmers from other rice-producing provinces will follow," he added.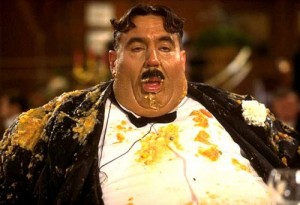 What is fishy about this is that despite the assurance of ample rice supplies and that prices would return to their "normal" levels, the National Food Authority recently reported that there is still a need to import rice.
During the 12 September 2013 hearing at the House of Representatives, contrary to previous and repeated declarations of sufficiency in supply, the NFA admitted the need to purchase 500,000 MT of rice to augment the country's buffer stocks for 2013.
Why do we need a buffer stock if we have an adequate rice supplies?   Why do we need a buffer stock of rice if prices are just going through a seasonal and temporary increase?
Moreover, wasn't it during his Fourth State of the Nation that President Benigno Aquino III said that the country would soon emerge as an exporter of rice? Didn't he say his rice self-sufficiency program had succeeded?
If you looked at the government's rice importation figures, you'd actually spot the fact that in 2013 the government imported nearly double the amount of rice it imported — from 120,000 Metric Tons to 205 Metric Tons!
The cost of 205,700 MT of rice will cost us tax payers more than 7.5 million dollars or by very conservative estimates, more than 300 million pesos.
That is easily larger than the P224,512,500 million pesos that Senator Bong Revilla supposedly siphoned off from his Priority Development Assistance Fund over the course of 4 years.  And the really horrible thing about it is that this is bound to happen EVERY YEAR!
Either the President's rice self-sufficiency claim is full of  Carabao dung or he is allowing his supposed minions at the NFA to waste tax payers money on importing rice that isn't needed.